Blackbird and TownNews power digital news production
---
Posted: 11/09/2019
The way news is consumed is changing fast. In the US alone 43% of adults now choose websites and social media as their primary news sources over traditional TV and print media.
The dramatic shift to digital news consumption has led news networks to seek solutions that will enable them to deliver engaging content fast to consumers across the full digital spectrum.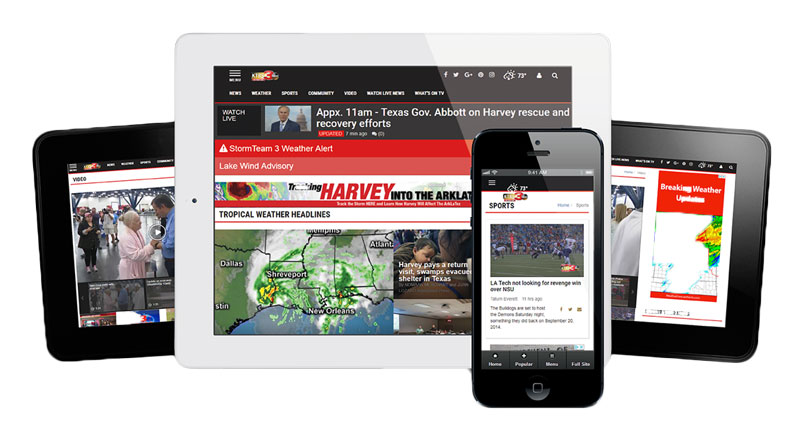 A leader in equipping media organizations with the latest news services to flourish in the digital age is TownNews. Used by news organisations and TV stations across the US, the TownNews platform empowers news networks to create, distribute and monetize their multimedia content.
TownNews chose to integrate Blackbird into their platform to enable news networks to easily access, edit and manage their broadcast video. All clipping and editing in Blackbird is from a web browser giving digital news teams immediate access to live broadcast content for frame accurate clipping. Frame accuracy gives teams full control over clean content with no stray frames which is vital for network mandates.
"TownNews provides us with a flexible and extendable platform that allows us to iterate and develop for our consumers' needs nimbly and effectively." 

Matt Strait
VP Digital Media
Meredith Corporation
Once clipped, edited and closed captions added as needed, engaging news videos can be quickly and easily sent to multiple destinations including web, OTT, apps, Facebook, YouTube and Twitter.
Blackbird is now used within the TownNews platform by 46 US TV Stations across 24 states for the fast turnaround of high quality and compliant news highlights. Blackbird has proven to be an agile, fast and cost-effective solution for delivering broadcast quality news content to millions of digitally savvy consumers.
43% of US Adults

Source news from web and social

40 US TV Stations

Use Blackbird for digital news production
Blackbird is best-of-breed
Jon Hanford - Group CTO, Deltatre