Posted: 13/09/2019
Founded in 1920, the National Football League (NFL) remains the most popular professional sports league in the United States. The famous New England Patriots, Dallas Cowboys and Green Bay Packers are amongst the 32 professional teams in the East and West Conferences battling it out each season to reach the iconic Super Bowl final.
With its domestic popularity firmly established, interest in the NFL amongst international audiences has grown rapidly over the past two decades. For fans outside of the US who want to see their favourite teams and players in action, the NFL offers Game Pass – the league's premium subscription over-the-top (OTT) service operated by Bruin Sports Capital company, OverTier, with sister company Deltatre providing the streaming platform technology.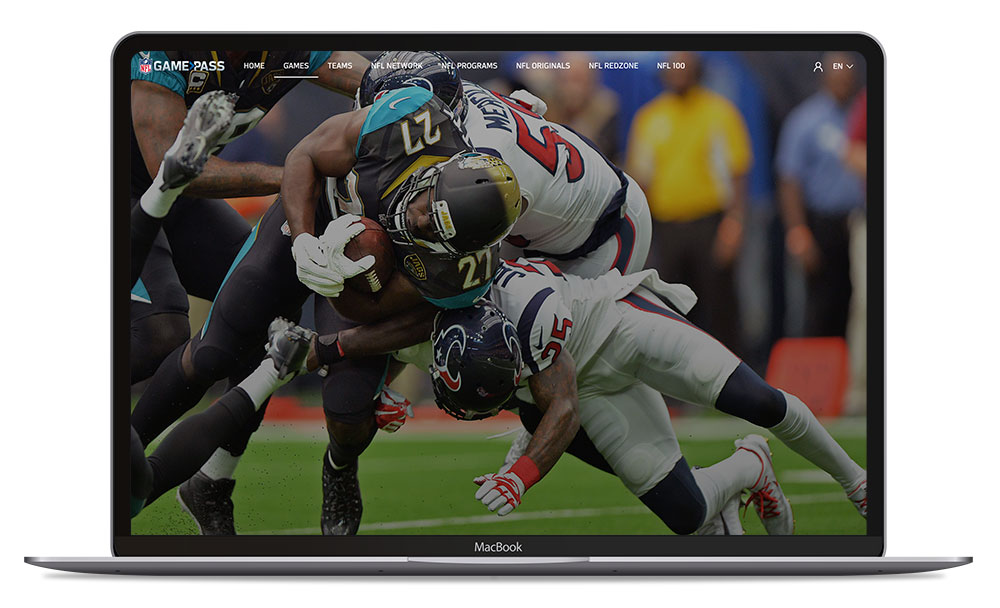 Available in 181 countries across multiple platforms through connected TV, games consoles, web and mobile, Game Pass offers fans access to live NFL games, match highlights and a deep catalogue of original programming, documentaries, series and specials from the award-winning NFL Films.
With NFL games being played on Sundays, Deltatre needed an agile, powerful broadcast quality video production platform that would enable its editors to rapidly produce match highlights for fans to enjoy the following day through NFL Game Pass.
After a thorough evaluation of available video production solutions on the market, Deltatre chose cloud-native video editing platform, Blackbird. Accessing Blackbird through any browser, Deltatre's digital production teams in the US, UK and Italy 'follow the sun' and collaboratively use the platform's rich suite of tools to rapidly edit and publish highlights for every weekend game.
"Blackbird is best of breed."

John Hanford
Group CTO
Deltatre
Blackbird provides editors with precision, frame-accurate access to live streams within a few seconds. The platform's richly featured professional editing toolset allows a full range of content to be quickly produced including simple clips, sequenced edits, compilations and crafted highlights – all in broadcast quality to properly reflect the NFL brand internationally.
The response of international fans to NFL Game Pass has been remarkable. Total regular-season viewership in 2018 was up 46% and the average minutes consumed per viewer increased by 20% to 62 hours. Live Super Bowl and playoff viewership rose 33% and 30% respectively, whilst mobile viewership has increased 26% year on year with the total number of devices subscribers use to watch content increasing by 33%.
Overall 800 million hours of content was streamed through NFL Game Pass in 2018 with the Android app being the highest rated of all sports subscription OTT services globally.
The popularity of the NFL continues to spread across the globe – in the UK alone, the number of fans rose 25% to 4 million in 2018 making it the country's third most popular sport. NFL Game Pass is a core driver of the game's international reach and growth with Blackbird playing a fundamental role in the platform's fast, efficient creation of content for the sport's rapidly-growing fan base to enjoy.
800 Million

Hours of content streamed on Game Pass

46% Increase

In regular season viewership

62 Hours

Of content consumed on average per fan annually
Blackbird is best-of-breed
Jon Hanford - Group CTO, Deltatre