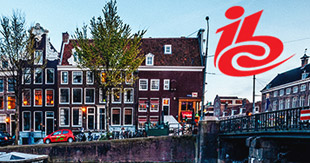 Join over 1,700 delegates and 400 speakers to hear inspiring ideas and enlightened debate at The IBC  Conference and Exhibition in Amsterdam. This is the unrivaled destination for business leaders, global game changers and disruptors in the media, entertainment, and technology to come together for the latest in innovation
We are partnering with Microsoft in Hall 1, C27 to showcase the Blackbird Azure Workflow. This workflow allows users to enjoy a workstation experience delivering hyperfast navigation, playback feature and frame accuracy within Microsoft Azure.
Visit us, and find out more about Blackbird products and workflow solutions to suit your needs. To book a meeting or a Blackbird demo, please email events@blackbird.video.
Listen to Ian McDonough present "End to end: Workflows without desktop NLE software", at the IABM Future Trends Theatre, 16th September, 17.15pm,
To obtain your complimentary visitor pass, use the code # 10900. To register, click here or for more show information visit www.ibc.org