Posted: 14/03/2021
Location:

Online
Date:

17 - 18th March 2021
---
Blackbird is proud to be sponsoring and talking at IABM BaM Live 2021.
BaM LIVE!™ 2021 is the digital networking, engagement and learning experience for everyone in Broadcast & Media. Designed to be as close to a real person-to-person event as possible, BaM Live!™ enables you to interact and build business relationships with fellow participants and learn about the latest key trends and hot topics in the industry from a global range of diverse, expert speakers.
Blackbird executives are participating on the following panels:
17th March: 13.40 – 14.00
Case Study – Video shouldn't cost the earth: a specially commissioned report looking at reducing the climate impact from TV and video production.
Panelist: Ian McDonough, CEO, Blackbird
17th March: 15.30 – 16.00
In the room with the CMO
In this open forum session we will be joined by a panel of industry CMO's where we will discuss the current marketing trends and challenges our panel are seeing.
Panelist: Adrian Lambert, CMO, Blackbird
18th March: 16.40 – ​17.00
Remote sports production in focus: adapting to the new world
Panelist: Ian McDonough, CEO, Blackbird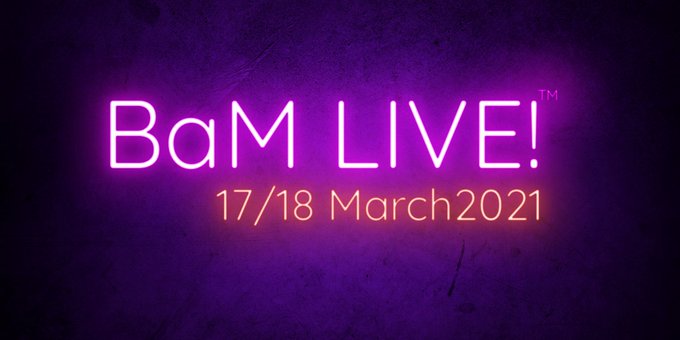 Blackbird is best-of-breed
Jon Hanford - Group CTO, Deltatre