Posted: 06/11/2020
Location:

Webinar
Date:

19th November 2020
Time:

2 - 3pm GMT
---
Join senior executives from Blackbird, Tata Communications and Simplylive for a lively discussion about the inevitable march of virtualized services in media and entertainment.
Virtualization of services has gone from media industry buzzword to being the norm in a post-pandemic, socially distanced world. For all its efficiency benefits, a distributed workforce has precipitated the implementation of virtualized services in the media production and broadcast value chain.
The media and entertainment industry necessitates workflows with high-throughput, high-bandwidth and ultra-live requirements. As production studios remained out of bounds for the better part of 2020, the production and broadcast value chain found new methods to migrate operations to the cloud for remote access to applications.
In our panel, we discuss the push towards virtualization with Simplylive and our partner, Tata Communications. The panellists will share their experiences around:
Virtualized media production value chains – how powerful applications moved to the cloud
Key benefits of virtualization: capex savings, compatibility and upgrades, easy configuration, remote accessibility
Cloud-based video editing: deploying a feature-packed, frame-accurate web-based editor to overcome low-bandwidth access issues at home
Virtualized live production: deploying a fully configurable virtual vision mixer as a service at live events
Designing a media cloud infrastructure on the edge
Low-latency connectivity that provides a seamless experience
Challenges to overcome before virtualization becomes industry standard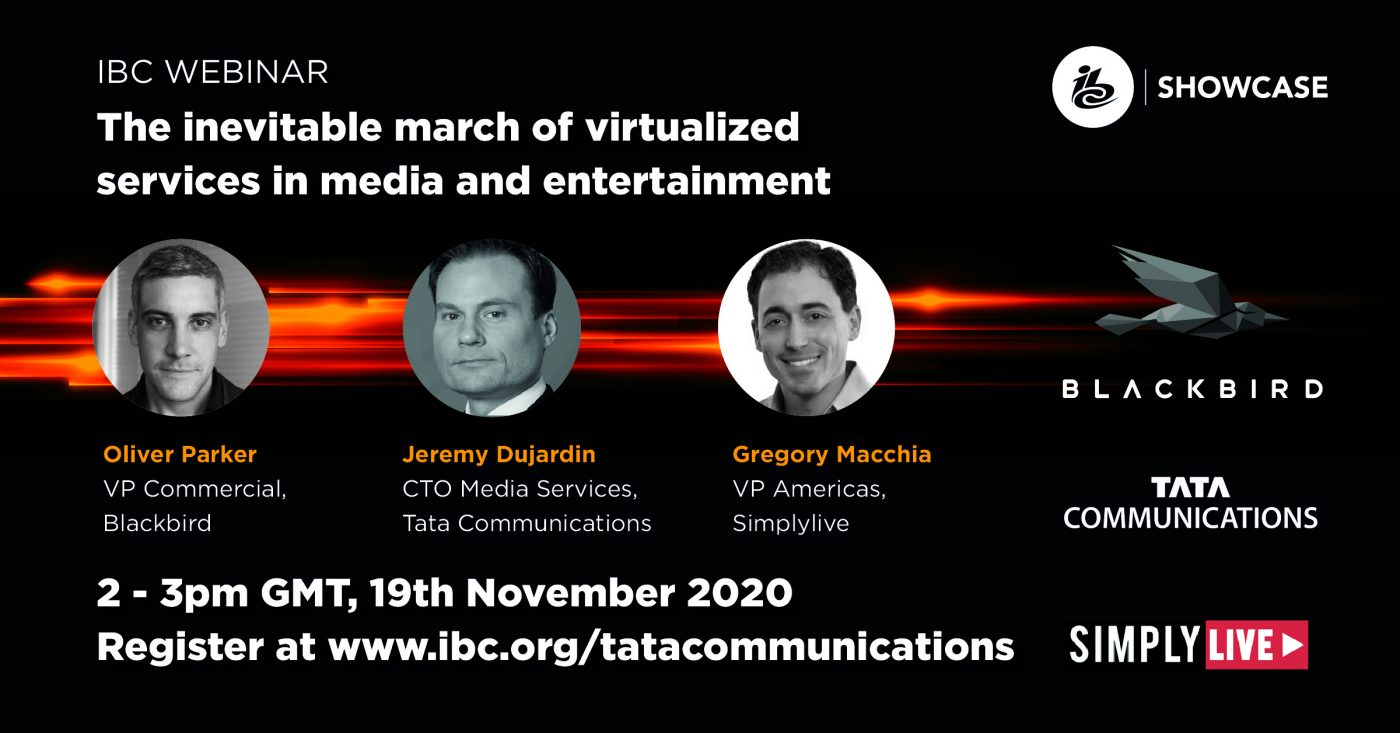 Blackbird is best-of-breed
Jon Hanford - Group CTO, Deltatre