Posted: 21/01/2022
Location:

Online
Date:

16th February 2022
Time:

4pm ET
---
Blackbird is presenting at the Streaming Media Connect 2022 session:
'Live production in the cloud'
In the past 2 years, we've seen a sea change in the way live events are produced and streamed. Not only are teams of producers and engineers working remotely, but more and more production workflow functions are themselves becoming decentralized.
This panel brings together live-event producers on the cutting edge to offer their insights and tips on how to take advantage of everything the cloud has to offer your productions.
The illustrious panel comprises:
Daniel Webster, VP Strategic Accounts – Americas, Blackbird
Corey Behnke, Producer & Co-Founde, LiveX
Jef Kethley, Executive Director/President, LiveSports
Dan Swiney, Head of Live Production and Streaming, LinkedIn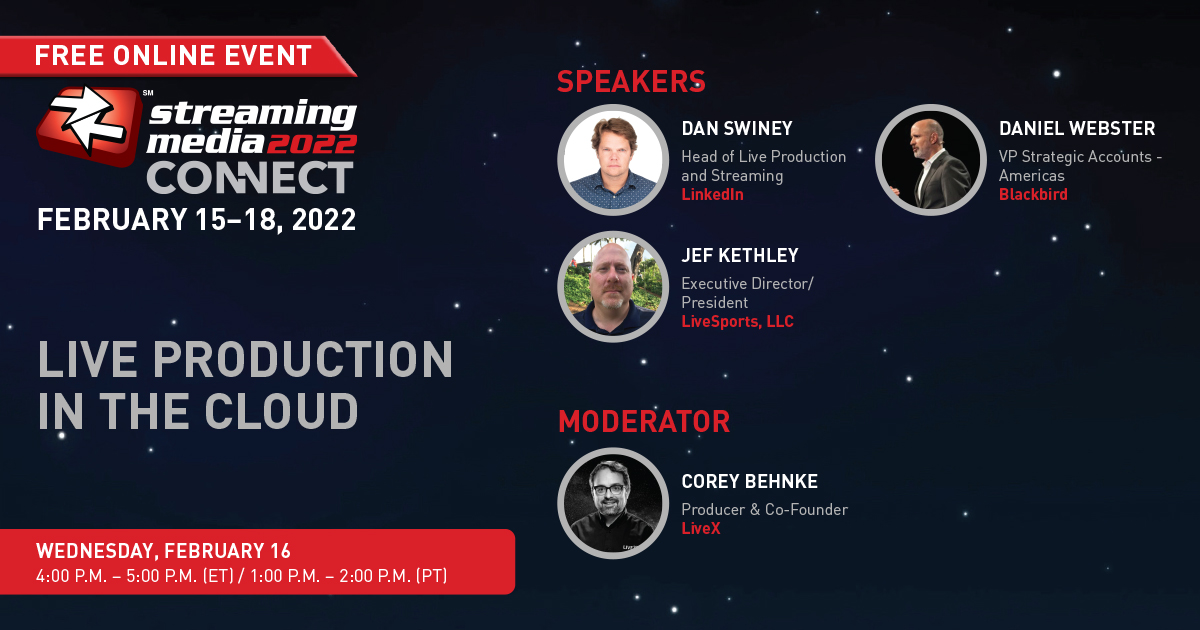 Blackbird is best-of-breed
Jon Hanford - Group CTO, Deltatre