Posted: 13/04/2021
Location:

Online
Date:

21st April 2021
Time:

2 - 3pm GMT
---
A new way of thinking and working is required across all aspects of the value chain — from media production to transportation. Together with industry experts we will explore the evolution of remote production and switch across to cloud and IP-led media channels and business models.
We will throw light on the transformation taking place pre-covid and share an number of real world case studies including the Alpine Ski event with SVT and key points of a IP Remote production study.
Panelists, including Blackbird Product and Operations Director, Huw Dymond, will reveal their future vision of cloud and IP led media channels for broadcasters, corporate and social media – along with how to accommodate changing viewer behaviours.
Panel 1
Huw Dymond, Product and Operations Director, Blackbird
Per Lindgren, CTO, Net Insight
Jeremy Dujardin, CTO for Media & Entertainment Services, Tata Communications
Adde Granberg, CTO, SVT
Panel 2
Chris Clarke, CEO, Cerberus Tech
Rupert Watson, M&E Sales Director, Jigsaw24
Gary Schneider, Global Production Systems Lead, Linkedin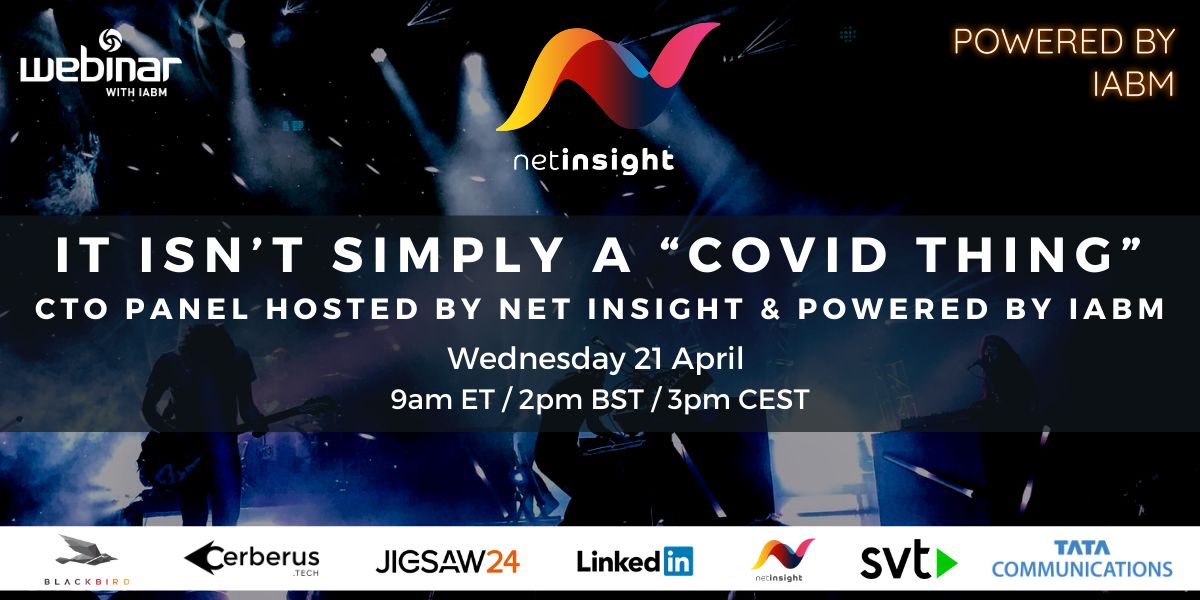 Blackbird is best-of-breed
Jon Hanford - Group CTO, Deltatre