Visit Blackbird at IBC 2018, Hall 1 C27, discover the workstation experience in the cloud
Blackbird at IBC 2018
Cloud video workflows are arriving at an accelerated pace and taming the complexity can be overwhelming. Join Blackbird at IBC 2018 , Hall 1, C27 and find out how easy, efficient and productive cloud video can be. Access, enrich and edit in the cloud with workstation performance that must be seen to be believed.
Blackbird Cloud for Live Workflows
Imagine your live video streams available anywhere, at any time for easy frame-accurate polished editing and delivery. Blackbird Cloud for Live Workflows makes this all possible within seconds. Your video is generated on our powerful Blackbird Edge and available live, and growing in your web browser. Blackbird is the only video platform that gives you the smooth editing workstation experience in the cloud.
What you'll see: Live events presentations for sports, news and social clipping for VOD and social distribution.
Blackbird Cloud for Non-Live Workflows
Extend your audience reach at the point of creation with Blackbird Cloud for dailies. Your video content generated on the Blackbird Edge becomes available anywhere at any time for frame accurate mass content visibility, enrichment, editorial, and production services.
What you'll see: High availability of video content to the cloud within seconds for post-production/production visibility dailies workflow. This includes full-featured search, enrichment, logging tagging, string-out for single and multi-cam workflows.
Listen to Ian McDonough and Jeff Krebs discuss the Blackbird Azure Workflow on the Microsoft stand theatre, with a live demo on:
Friday 14th September 15.00 -15.20 and Sunday 16th September 11.00-11.20
See Ian McDonough presents "End to end: Workflows without desktop NLE software", in the IABM Future Trends  Theatre on 16th September, at 5.15pm.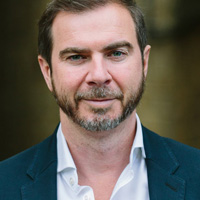 Ian McDonough speaker bio
CEO
Ian McDonough is the CEO of Forbidden Technologies plc, the developer and seller of Blackbird, the video workstation experience in the cloud.
Prior to Forbidden Technologies, Ian held senior positions at Turner where he was Managing Director of the UK and North Europe, BBC Worldwide where he was EVP of Central and Eastern Europe, Middle East and Africa and Commercial Director at A&E Networks Europe. Ian has over 20 years' in the media & entertainment industry working with award-winning broadcast businesses, such as Sky, Warner Bros, HBO and Virgin Media.  Ian has a deep understanding of the current issues impacting the industry and the opportunities created while the industry undergoes a seismic change.
Ian holds an MBA from Imperial College London and a diploma on Executive Management at Harvard Business School.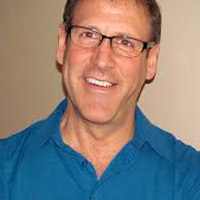 Jeff Krebs - speaker bio
Jeff Krebs, VP of Products
Jeff is the VP of Products for Blackbird. With over 30 years of post-production experience and a hybrid working between post-production and software development he has worked through changing technologies including film editing on flatbed and moviolas, to linear tapes suites and non-linear systems and now post-production environments that reside in data centres and are delivered through SaaS models over IP. Throughout his career Jeff has been a hybrid working between post-production and software development. He has held positions at Avid Technology, Eyeon Software as well as some of Toronto's most respected post facilities including ownership in Serial Digital Post which he ran for 10 years.
IBC - Register your interest
Register today and collect your complimentary pass!
Use the code  #10900 and receive a complimentary pass