Our key objective is simple. To increase the value of your video – whether this be monetary value or usability value. We do this by hyper-accelerating the speed at which live or non-live video can be accessed, viewed, edited and published – from anywhere. Our Blackbird platform allows live content to be edited and published faster and more efficiently than any other solution we have seen.
The collective noun for blackbirds is a cloud. This is no accident. Our unique Blackbird codec and toolset is completely cloud-native.  It has been developed and honed to this incredible level of quality by our team of passionate video developers, led by Dr Stephen Streater. They have combined computer science with perception, psychology and elements of artificial intelligence to produce the codec we see today.
Passion for what we do defines our company and what we do. We are continually enriching our product set, codec and workflow solutions to address the rapidly evolving video landscape. I do hope you enjoy browsing the site!!
Ian McDonough, CEO
To become the leading cloud-native provider of production and delivery tools in a rapidly converging broadcast and digital landscape. The shifts in viewing behaviour and business models have created huge demand for immediate and high quality content for people on any device, anytime, anywhere.
Our revolutionary Blackbird cloud video platform looks to change the way people work with digital video, maximising the value of video assets, and creating increased monetisation. Blackbird brings workstation responsiveness and richness together with all the advantages of the cloud for collaborative work for video professionals and teams, across the world.
To revolutionise the way video professionals and teams work with digital video, and maximise the value of video assets in an evolving broadcast and digital landscape.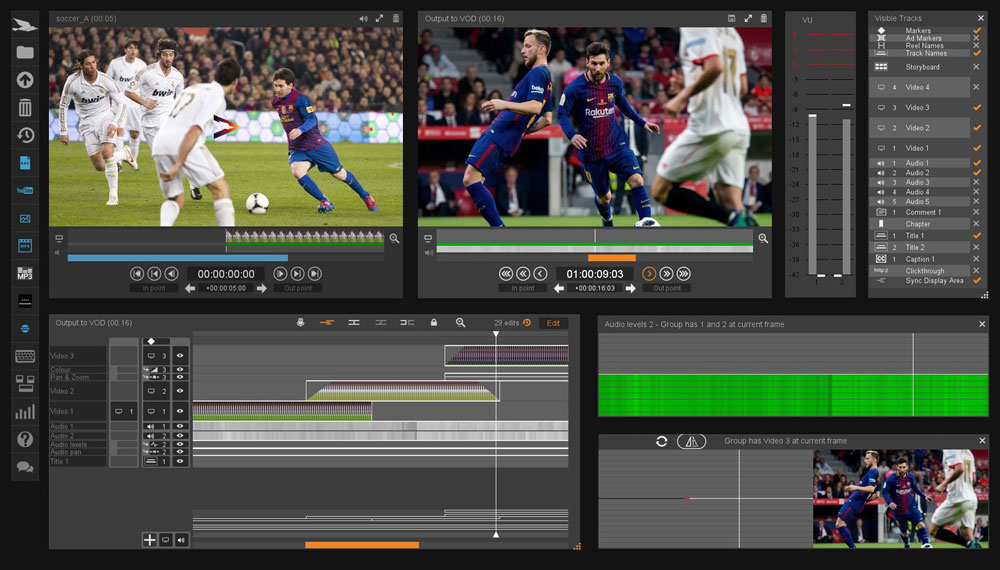 The Blackbird experience provides live video broadcasters of sports, news, entertainment and Houses of worship with edit content directly in the cloud and publish immediately to almost any platform – delivering content from camera to screen instantly.
Blackbird codec was created in 2004 and is used across the world by right holders, solution providers, post production houses and digital content providers from North America, Europe and Australia.