Blackbird and Mavis Broadcast partner to provide ultra efficient live production cloud workflows
---
Posted: 06/10/2021
6 October 2021, London – Blackbird plc (AIM:BIRD), the developer and seller of the market-leading cloud native video editing platform, Blackbird, has partnered with cloud-based live production specialists, Mavis Broadcast, to provide highly efficient end-to-end workflows for live events.
Mavis Live is an ultra low latency cloud-based production platform that enables users to work remotely on live events, catering for both progressive and interlaced workflows. Accepting the full array of standard input sources including a bespoke encoding protocol, the platform includes professional virtualised production tools such as commentary, vision mixing, sound desk, VT, graphics, talkback and instant replay. Integrated with Blackbird, production teams can access Mavis Live feeds remotely and edit, enrich and publish live content to any destination including social, web, OTT and VOD.
Multi-award winning Blackbird's professional editing toolset is accessed through any browser on any laptop, using bandwidth from just 2Mb/s. Blackbird enables enterprises to scale effortlessly, drive significant efficiencies and meet carbon reduction targets due to the platform's highly efficient cloud native architecture.
Mavis CEO, Patrick Holroyd, said: "Consumer habits are blurring the lines between broadcast and digital output. This is why we are excited about our partnership with Blackbird, as we can now truly offer a one-stop live production solution to the industry."
Blackbird CCO, Oliver Parker, added: "We're very excited to be working with Mavis. With Blackbird's pedigree in cloud video creation and Mavis's expertise in live production this partnership can open up new possibilities and efficiencies for any company looking to utilise the benefits of the cloud in video production workflows."
Blackbird drives awareness, monetization and efficiencies for brands in the sports, news, entertainment and enterprise sectors. Customers include Univision, Tata Communications, IMG, Deltatre, Sky News Arabia, EVS, A+E Networks, BT Sport, NHL, Eleven Sports, Cheddar News, Riot Games, the U.S Department of State and 75 local US news stations with TownNews.
Mavis Live is underpinned by the Mavis Live Streaming Protocol (MLSP), a state-of-the art propriety transfer protocol. At source, video is transcoded using a specially developed SDI Edge Box; this ingests SDI and outputs to the cloud via Ethernet. As a two way protocol,  MLSP can also be used for racking cameras and talley lights.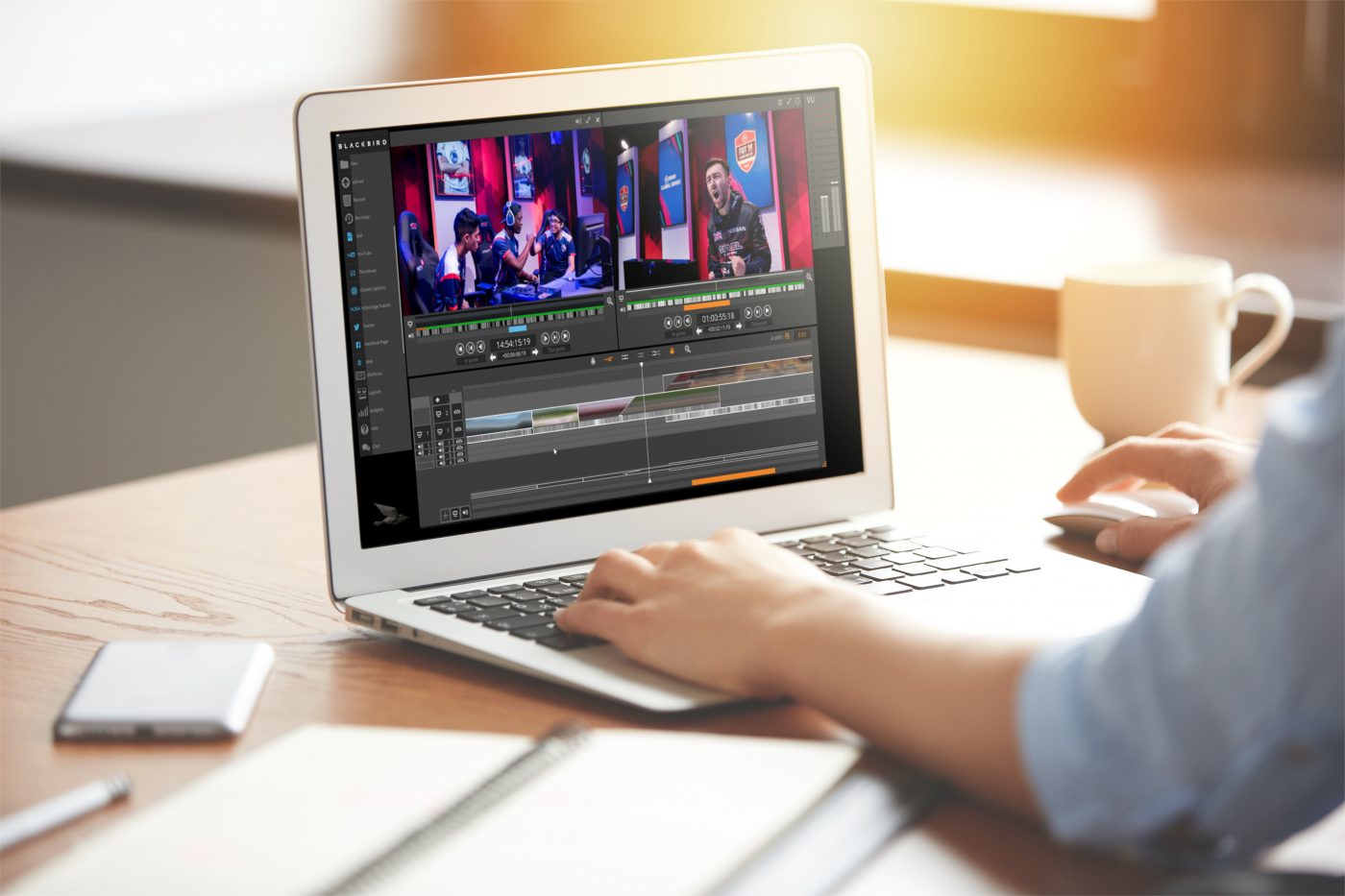 Blackbird is best-of-breed
Jon Hanford - Group CTO, Deltatre