Posted: 05/11/2019
5th November 2019, London – Blackbird plc (AIM: BIRD), developer and seller of the market-leading cloud video editing platform Blackbird, will be showcasing the speed and efficiency benefits of cloud-based video production at a series of events organised by Tyrell this November.
With consumers now expecting fast access to content on any device, broadcasters and rights holders are increasingly looking to the cloud to streamline content management workflows and power major cost efficiencies. To help companies better understand the myriad of solutions available, leading media consultancy Tyrell has brought together the industry's top players in cloud-based news and sports content production for a tour of the UK and Ireland this month.
Blackbird will be demonstrating how much easier, faster and cost-efficient it is to view, edit and publish video in the cloud alongside Clear-Com, LiveU, Intinor, ABonAir and Streamstar.
The Tyrell Tour events are:
6 November at Chelsea Football Club, London
12 November at Manchester United FC
14 November at Croke Park, Dublin
To learn more about the Tyrell Tour and book your place please visit: www.tyrellcct.com/tyrelltour/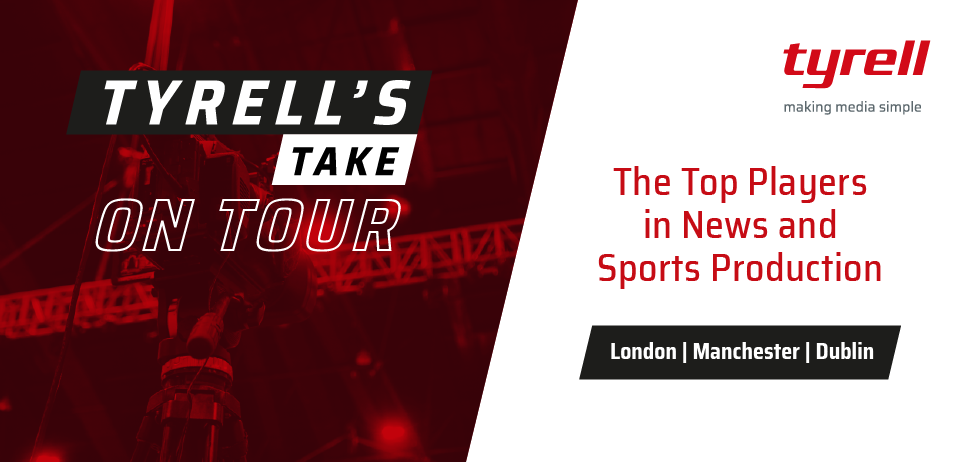 Blackbird is best-of-breed
Jon Hanford - Group CTO, Deltatre