Blackbird wins TV Technology's Best of Show Digital Video Award
---
Posted: 10/06/2020
11 June 2020, London – Blackbird plc (AIM: BIRD), the developer and seller of the market-leading Blackbird cloud video editing platform, has won TV Technology's Best of Show Digital Video Award.
TV Technology's prestigious annual Awards are evaluated by a panel of industry experts and selected based on innovation, feature set, cost efficiency and performance in serving the media industry's production needs. A special digital edition of the award program was held this year with entries judged on their written nominations.
Blackbird is the world's fastest, most powerful professional cloud video editing and publishing platform. Enabling remote video production, Blackbird provides rapid frame-accurate access to video content for the easy creation of clips, highlights and longer form content to multiple devices and platforms.
Delivering unbeatable speed, scalability and quality of editing tools and video output, Blackbird is accessed through any browser, easy to learn and needs only limited bandwidth to use. Blackbird delivers significant efficiency benefits to any enterprise-level organisation working with video.
"Our thanks to Blackbird and the many companies that participated in this year's program under such unusual circumstances," said Paul McLane, Managing Director of content in Future's B2B media technology group. "It's clear from the nominations and the outstanding winners that despite the current health crisis, technology innovation remains strong in our industry."
Blackbird CEO, Ian McDonough, said: "It's real honour to win this prestigious award from TV Technology and a true testament to the talent and dedication of our team."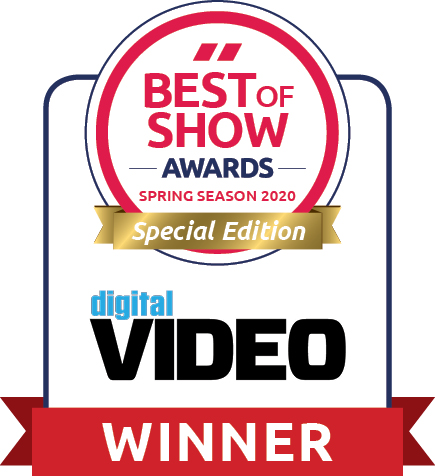 Blackbird is best-of-breed
Jon Hanford - Group CTO, Deltatre