Forbidden Technologies repositions its business under the Blackbird brand and introduces 3 new exciting products
---
5 April 2018, London – Forbidden Technologies plc, the developer and seller of cloud video platform technology using its patented Blackbird technology, is pleased to announce the repositioning of its business under the Blackbird brand and the launch of the new Blackbird website at www.blackbird.video. Blackbird has long been the name of Forbidden's codec technology and will now also be the name of the company's master brand. Forbidden will also be introducing three new exciting Blackbird products into their innovative Blackbird cloud video platform; Blackbird Ascent, Blackbird Forte and Blackbird Edge.
The elevation of the Blackbird brand to be the company's master brand reinforces the platform's key point of differentiation between it and its competition.  Blackbird provides fastest-in-class access to live and file-based video cloud workflows for reviewing, logging, frame accurate editing and publishing, utilising Blackbird's high-performance video codec. To date the Blackbird platform has processed over 8 million hours of professional video content.
"Blackbird is the only video codec, that we know of, specifically designed for editing and manipulating video in the cloud." said Ian McDonough, CEO at Forbidden Technologies. "Blackbird the codec has been honed over many years using elements of human psychology, the science of perception and elements of Artificial Intelligence. It is what we are most proud of and is our key point of differentiation."
Blackbird Ascent
Blackbird Ascent provides a rich and user friendly collaborative interface, enabling anyone on the team to be productive within seconds using Ascent's quick-clip mode. Blackbird Ascent provides incredibly responsive, frame accurate navigation, simple and precise video clipping tools, as well as a diverse selection of publishing options for delivery to multiple platforms. For live event workflows such as news, sports and eSports, Blackbird Ascent provides easy access to content with super-low latency against live sources provided by any combination of IP streams, growing files and SDI baseband video.
Blackbird Forte
Blackbird Forte gives users easy access to advanced collaborative workflows into logging and transcription, frame accurate clipping, and editing with single and multi-camera environments including groundbreaking live-switch multi-camera editorial from the cloud. Live or sidecar data including closed captioning, give Blackbird Forte a unique ability to easily edit content timing and screen position of closed caption data along with video content. Other highlighted features include, multiple video and audio tracks, alpha channel graphic support, titles and direct voiceover to timeline. Content is effortlessly delivered for publish, conform and delivery to multiple platforms in a variety of standards including closed caption and metadata delivery. Blackbird Ascent and Forte use the same core technology and are 100% compatible, enabling flexibility and scalability to any video workflow.
Blackbird Mac Edge
The Blackbird Edge software solution is now available to run on the Mac currently for file-based workflows, giving production unprecedented versatility to run Edge technology anywhere there is a data network including remote locations with as little as a 4G connection. Edge technology is the first point of entry for all content to be transcoded to the Blackbird codec and uploaded to the Blackbird Cloud.
The Mac Edge supports Apple's simplified user experience with easy setup and connections to existing Blackbird Accounts as well as Mac extensions to create watch folders and direct file ingests from the Finder.  An Expert GUI mode gives advanced workflow management over the ingest, transcode and upload process including highly scriptable control over folder creation, metadata injection and ingest priorities. A jobs window and the Mac OS notification centre is alway available to show progress and status.  The Mac Edge also conforms and renders against your high-bitrate content for delivery to multiple platforms. Blackbird's Mac Edge software runs on Mac Pro, iMac, Mac mini and MacBook Pros and is available now.
Stephen' Streater, R&D Director, Forbidden Technologies plc says, "Blackbird Ascent is a ground breaking solution. It adds instant productivity to a clipping workflow, even for those on a media team who are new to this type of video technology. Blackbird Forte gives users access to the sophisticated suite of Blackbird services, offered for the first time in a collaborative cloud environment."
Jeff Krebs VP Products states, "Blackbird Edge is already a conduit to the cloud for media supply chain workflows around the globe running in data centers.  The evolution of Edge technology to now be available for ingest of material and render of high quality output from an Apple platform opens up new workflow possibilities and extends the reach of the Blackbird platform out of the data center and into the heart of content creation"
About Forbidden Technologies plc:
Forbidden Technologies plc (AIM: FBT, www.forbidden.co.uk) floated in February 2000.
Forbidden develops, markets and licenses a powerful cloud video platform using our patented Blackbird technology. The technology underpins multiple applications which are used by rights holders, broadcasters, sports and news video specialists, post-production houses, other mass market digital video channels and corporations.
The Blackbird technology allows full visibility on multi-location digital content, improves time to market for live content such as video clips and highlights for social media distribution, and results in much more effective monetisation.
To find out more about Blackbird Forte and Blackbird Ascent contact commercial@blackbird.video or visit www.blackbird.video.
Blackbird® is a registered trademark of Forbidden Technologies plc.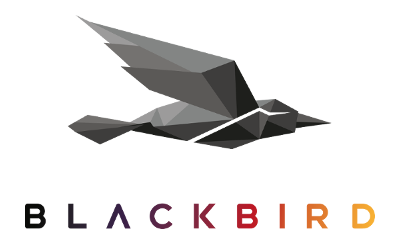 Blackbird is best-of-breed
Jon Hanford - Group CTO, Deltatre