Imagen and Blackbird partner to streamline video management and editing in the cloud
---
Posted: 09/03/2022
Leading cloud MAM and cloud editing platform deliver best of breed experience for sports production
9 March 2022, London – Imagen, the leading cloud media asset management platform today announced a partnership and integration with multi-award winning cloud native video editing platform, Blackbird.
The integration empowers organisations with a unified cloud workflow for seamless archive management, editing and publishing of content to social, OTT, VOD and other digital channels. Production teams can instantly access content in the Imagen platform and then edit fast from anywhere within Blackbird before publishing via Imagen's API and distribution workflows. The workflow removes the need for any heavy file downloads and uploads, reduces technical overhead and bandwidth costs, lessens carbon output and negates the risks of saving assets on local machines.
With the explosion of consumer demand for near-live and archive sports content, the application will deliver value to any club, league or federation wanting fast-turn production cycles. The integrated workflow was launched with a major global sports federation in December 2021.
Blackbird plc CEO, Ian McDonough, said: "We have admired Imagen's work for a number of years. Enabling a seamless integration with Blackbird brings huge customer benefits through ease, speed and efficiency in a wide range of workflows for Imagen and Blackbird's present and future client base."
Tom Blake, Commercial Director, Imagen added: "We are excited to work with Blackbird to strengthen our offering for content editors. The combined solution will be a refreshing experience for production teams working in the convergence of live and archive for fast-turn social and VOD programming."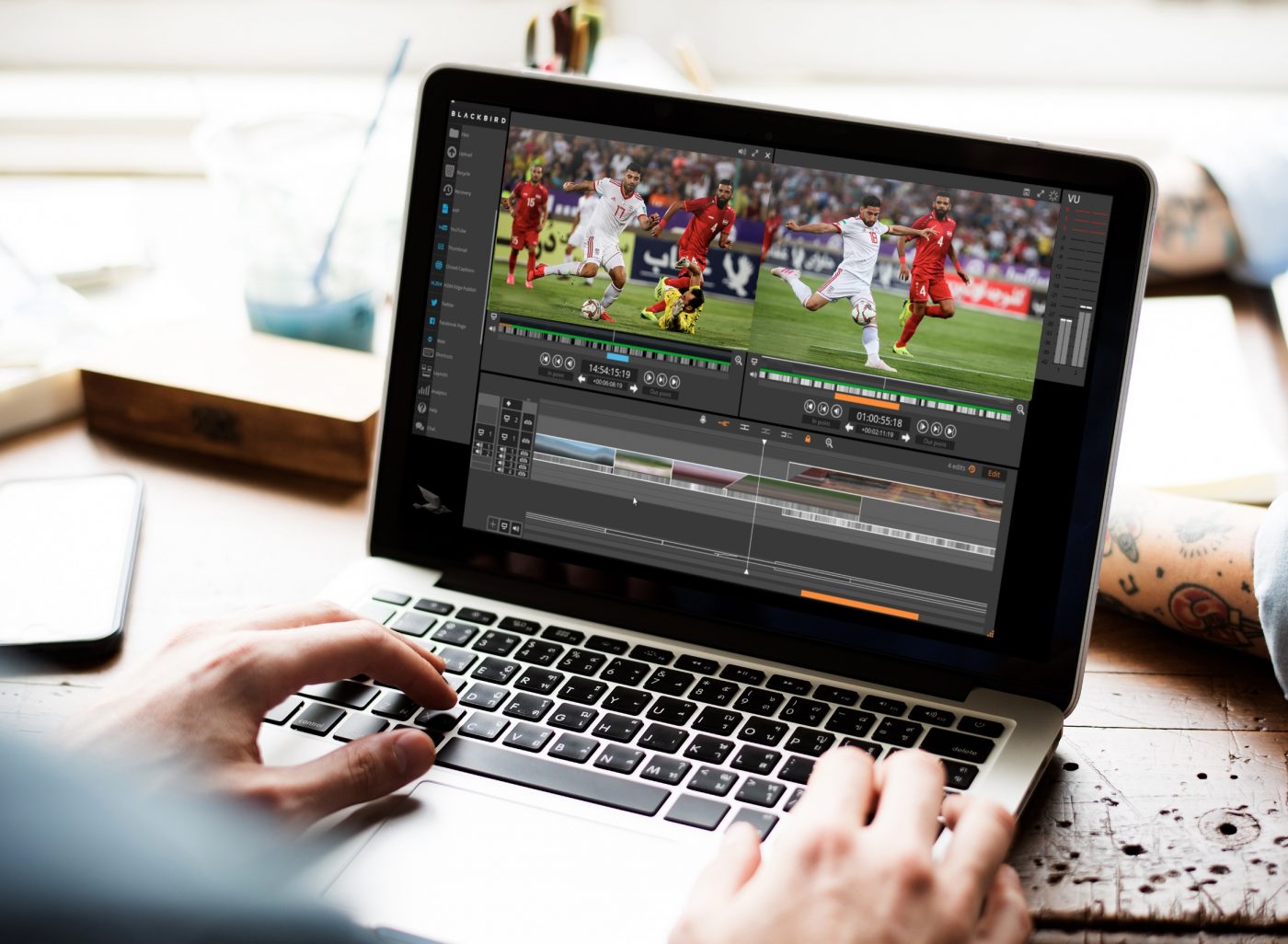 Blackbird is best-of-breed
Jon Hanford - Group CTO, Deltatre