8,000,000
hours of professional video & counting…
Create and enrich video clips and close-captions collaboratively and distribute lightning-fast from any device, anywhere to multiple platforms.
The workstation experience in the cloud
Blackbird is quite simply a 'wow' product – it's one of the first words people say when they first see it. Ultra-reliable, Blackbird is trusted by media companies globally working in live sports, eSports, news and post-production. No other platform comes close to replicating the precision and responsiveness of a video workstation in the cloud, allowing your teams to tap into all the advantages of the cloud such as:
remote working at any bandwidth
increased speed to market
non-linear collaboration
outsourced cost base
All the while not compromising on experience and being able to frame accurately view and edit 6 seconds after live which is the holy grail few thought possible.  Blackbird allows your teams to massively increase productivity by increasing speed and volume of content while keeping your costs under control. – whatever sector you work in.
Blackbird – the world's most highly responsive cloud video platform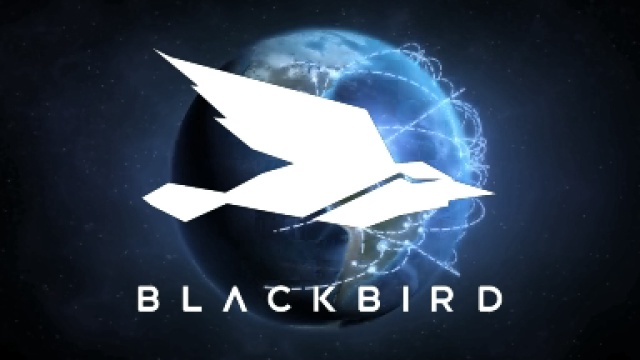 Press  J – to reverse, press twice for  2x reverse speed, 3 times for 3x reverse speed.
Press K –  to pause the video
Press L  –  to play, press twice for 2 x speed, three times for 3x speed
Up arrow – zoom in the video Waveform
Down arrow – zoom out of the video Waveform
Left arrow   – to move the frame backward
Right arrow – to move the frame forward
Lightning-fast speed delivers a workstation experience in the cloud
Blackbird is very fast – its patented super low-latency codec allows you to access and edit video content within the cloud that delivers a truly workstation-like experience. Enjoy hyper fast frame-accurate navigation, playback and viewing of video in the cloud without any delays using bandwidth as low as 2Mb per second.
Complete freedom – video editing by anyone, anytime, anywhere, any device
Blackbird is a web-based platform agnostic, cloud-native application that requires no hardware investment. Your team can access and edit video content via any browser using any device from anywhere in the world for easy, collaborative working. Our Ascent and Forte products ensure that the tools are accessible by those with little or no training.
Seamless video editing, clipping and distribution
Engage audiences by easily creating and enriching highlight clips and close captions of live and non-live video for any event and rapidly publish to any platform online.
Only move the hi-res content you want to publish and only when you're ready
Your days of uploading and downloading all your hi-res video around or into the cloud are over. The Blackbird proxy is created faster than real time and the unique multi-directional codec enables you to work only on the content you need – saving your teams significant time, bandwidth costs and frustration.
Easy integration with your existing infrastructure
Blackbird is fully interoperable and will seamlessly integrate into your current media supply chains and workflows without any disruption to your existing infrastructure and systems.
Monetize your video content
Money in the new, fast moving world of video is increased by two major factors – speed and volume. Blackbird helps you dramatically speed up time to market. Its ability to be used on any device, any browser, by any team member from anywhere removes any blockages you have in your organization to create video.
A proven technology trusted by the best
Blackbird is used across the world by rights holders, solution providers, post production houses and digital content providers in a variety of sectors including live sports, eSports, news and post-production. Blackbird has more than 100 shows in production at any one time and has already worked on over 8 million hours of professional video to date.
"I give Blackbird 5 stars out of 5. There is no other seamless solution in the cloud."
Business Development, Dragon Touch Systems Inc.