Product Focus: frame accurate editing – in a browser
---
Posted: 26/06/2020
Blackbird is a fully-featured professional grade video editing platform that runs in a browser on any laptop with a minimum of just 2Mb/s connection.
Delivering a zero latency experience, Blackbird allows you to manage your video like no other online editor – powering ultra-fast video viewing, editing and publishing of video content – anywhere, any time.
How is this even possible? The key to Blackbird's power and speed of browser-based video editing is our patented codec. It converts a high quality proxy version of your video into the cloud faster than real time – delivering a truly incredible workstation-like experience in your browser.
Your source material never moves so the inefficient and costly uploading and downloading of huge video files is completely avoided.
Blackbird enables collaborative workflows by multiple editors in the same or disparate locations with access available as soon as video assets are ingested into the cloud. Team leaders can establish clipping, logging, editing, editorial production roles and publishing rights, as well as review statistics on usage, editing and publishing.
Blackbird's rich toolset includes support for up to 12 video tracks, 36 audio tracks, multichannel audio mixing, multi-cam editing, alpha-channel overlays, real-time transitions, colour correction, voice-over, standards-compliant subtitles and closed captions.
Blackbird supports multiple editing resolutions up to 60 frames per second, with publishing from original sources supported up to 4K.
Check out this short introduction to Blackbird's unique frame-accurate cloud video editing capabilities – all in a browser: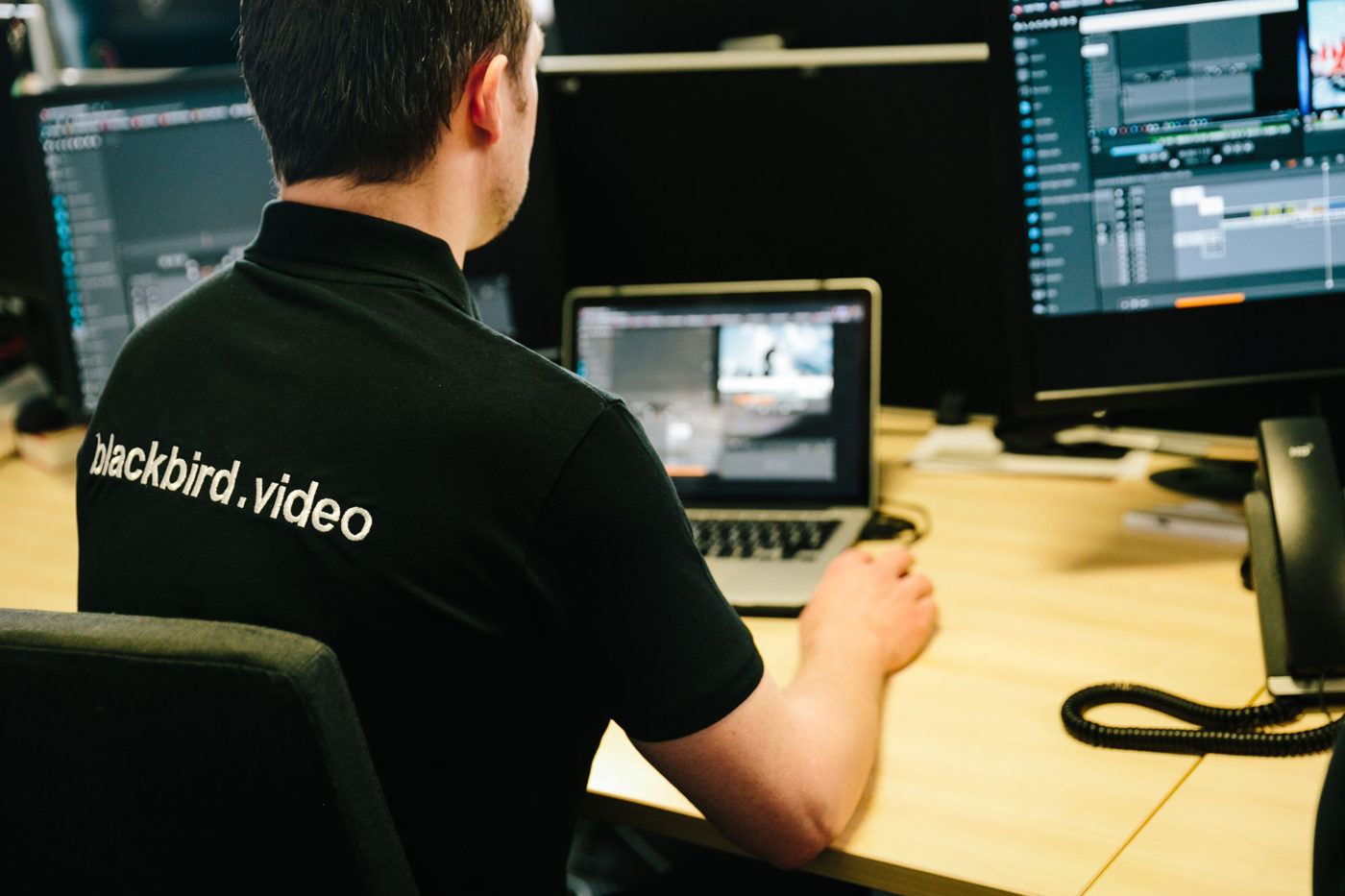 Blackbird is best-of-breed
Jon Hanford - Group CTO, Deltatre