Product Focus: Closed Captions
---
Posted: 07/10/2020
Blackbird features an extensive set of data and captioning workflows including end to end Closed Caption management. This allows users to view and edit closed captions in both file and live based workflows. Closed captions can be extracted from live feeds such as SDI and HLS feeds to drive data workflows and ensure that downstream deliveries meet the requirements for accessibility and engagement of consumers.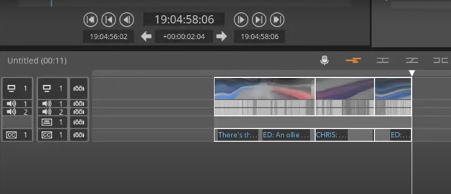 Captions from source media can be viewed directly in the Blackbird editor, where is it is possible to automatically use this data as part of an edit, including both direct source to output delivery or the ability to modify and correct the caption data on your content before outputting.
On the timeline, single or multiple caption blocks can be shifted independently. This feature can also be assigned to keyboard shortcuts for simplicity, and captions from source media are automatically pulled into an edit when trimming media. For final publishing from the timeline of a saved edit, just drag to the desired publishing point and the data will follow the output media or be inserted into the output file.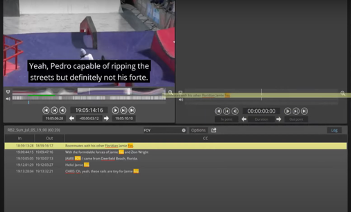 In addition to using captions from source to destination, users can also exploit the value of the text contained within caption data through Blackbirds search capabilities to locate specific clips or sections of media (e.g. goal, foul, press conference) and immediately use this data to create a sequence for delivery. This can accelerate the workflow of content creation to really optimize operations. A future article will also explore how caption data and indeed any data from both live and non live sources can be used as part of a wider data assisted workflow.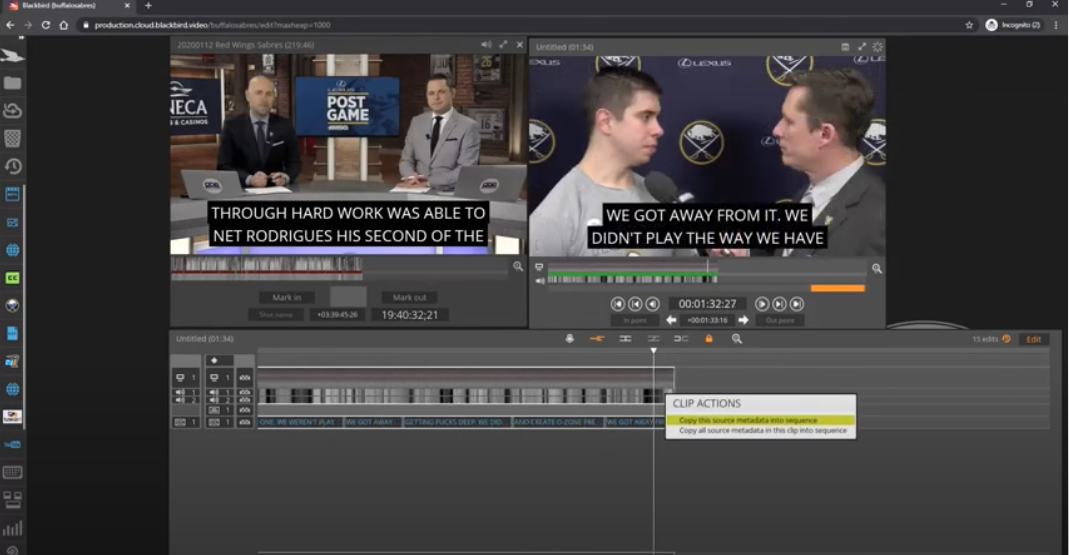 Blackbird is best-of-breed
Jon Hanford - Group CTO, Deltatre