Product Focus: Colour Adjustments
---
Posted: 14/09/2021
Blackbird features a colour adjustment tool which enables users to set mood and colour modifications to their video content.
When it comes to live and post-production workflows, users may find that the white (gain), black (setup) and saturation levels may not be completely desirable from the original camera settings. It is possible to make colour adjustments in the Blackbird editor, enabling users to alter the colour through on-screen mouse gestures over various shots to a professional standard of appearance.
In the Blackbird editor, users have the ability to enhance or remove colour and even white balance. For example, black can appear richer and white can appear whiter, as in a fantasy scene. With this feature, the content can be made much more vibrant to produce a professional finish which evens out the edit from shot to shot.
The colour adjustment effect is added as an additional sub-track on the Blackbird timeline that can be trimmed or extended throughout the sequence. This colour effect can also be saved as a template as it can be reused on different shots and sequences. In Blackbird, additional mask images can also be used to enhance the content by adding vignettes.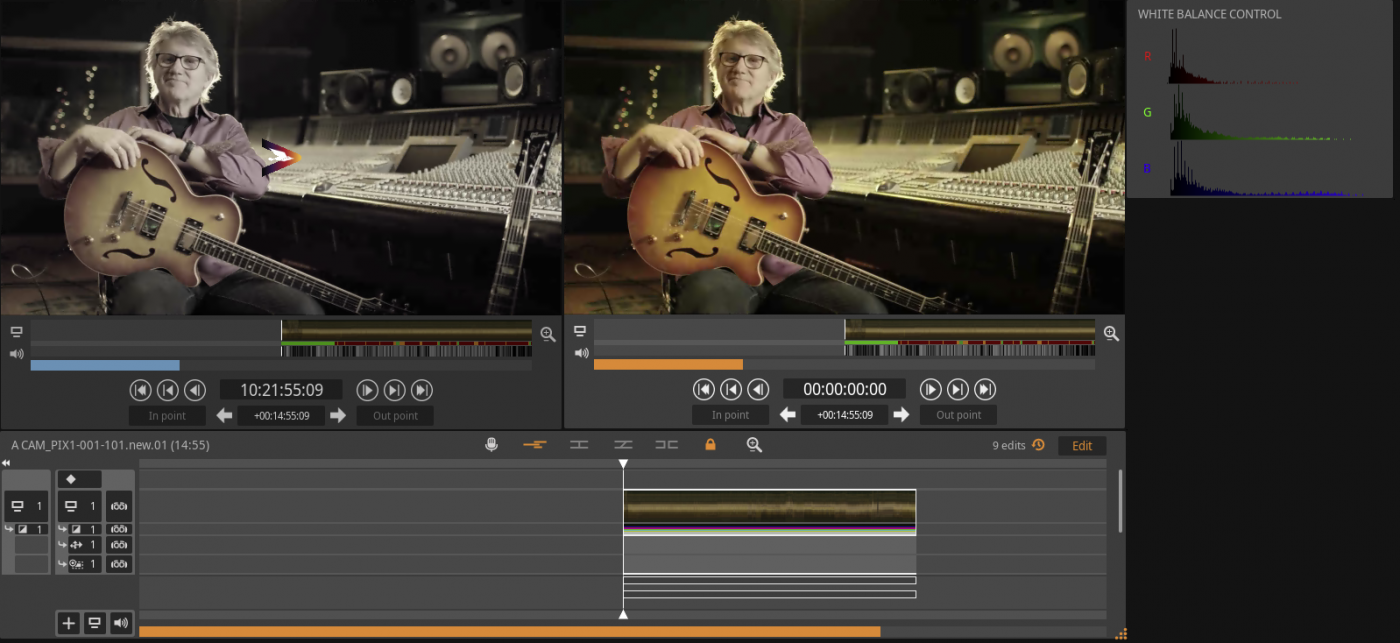 Blackbird is best-of-breed
Jon Hanford - Group CTO, Deltatre