Product Focus: Match Frame
---
Posted: 30/05/2022
The Match Frame function in Blackbird gives the user the ability to reveal the source file for any clip from either their edit timeline or a subclip created from a masterclip. By simply parking on a frame of that clip in the timeline and dragging it to the source viewer, the original source clip will load automatically into the source viewer and be available to play or search through and can be used for additional editing.
Once you have identified a frame from the clip in the edit timeline there are a number of ways to load the original clip in the source viewer, they are:
Double clicking on the timecode display on the edit window
Drag and drop the Edit timecode window to the Source viewer
Map and use the specific Match Frame keyboard shortcut
If you would like to have more than one of these source windows open at one time, double clicking on the Edit timecode window will open the original clip in a new source window.
If you're using subclips in your edit timeline, the Match Frame function will track back through the sub clip to the original master clip it was created from.
The Reverse Match Frame works in the opposite way and by dragging the timecode from the source window to your edit window will identify if that source file is being used anywhere in your edit timeline.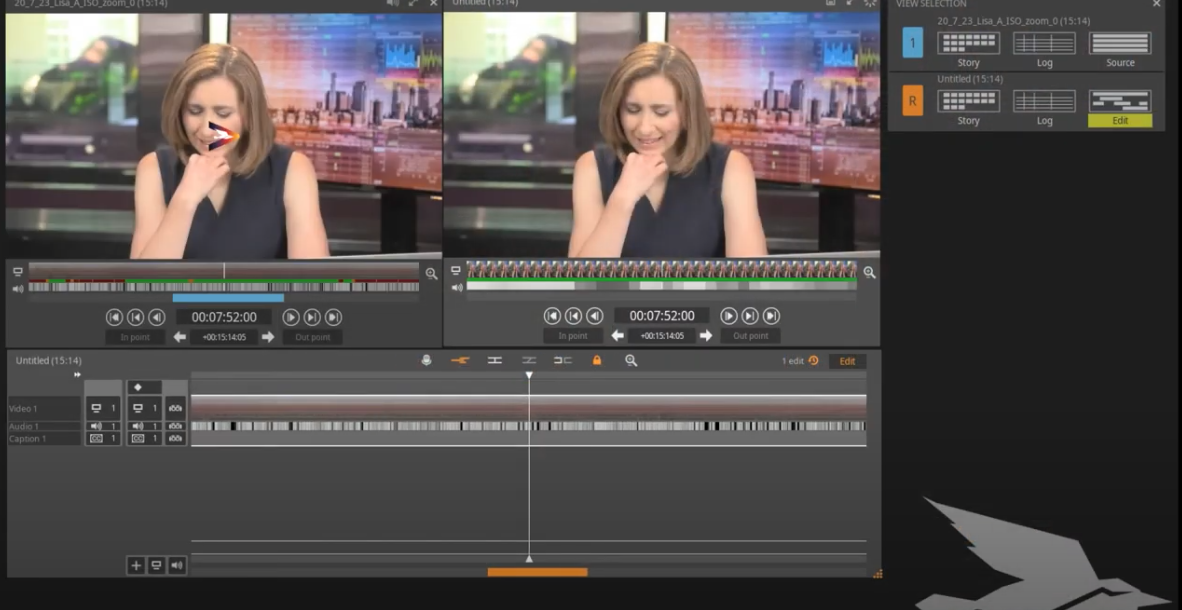 Blackbird is best-of-breed
Jon Hanford - Group CTO, Deltatre