Product Focus: Rubber Banding Control on Volume and Pan
---
Posted: 11/08/2022
Often in an edit session the Volume and Pan settings of your clips can be forgotten about and left as they are imported. However, by taking control of that information and using the automation capabilities of Blackbird to control your volume level and panning, you can bring your clips to life.
Examples of when this functionality would be useful include:
Volume Control
Ducking your audio to make space for a voiceover
Increasing the sound of a clip that was recorded at low volume
Pan Control
Panning a music track left and right to enhance the stereo effect
Panning a car sound from left to right to create a sense of movement in the video
Blackbird has the capability to Rubber Band (automated control) your Volume and Pan within the standard editor timeline. By exposing the volume or pan information in your timeline you can then create as many keyframe points as you require, these key frame points can then be moved on the Y or X axis to change the following values:
Horizontal (x axis) – changes the point the keyframe occurs in the timeline
Vertical (y axis) – changes the volume or pan value
You can create as many of these keyframes as required depending on how much control you want over your audio.
Check out this tutorial video: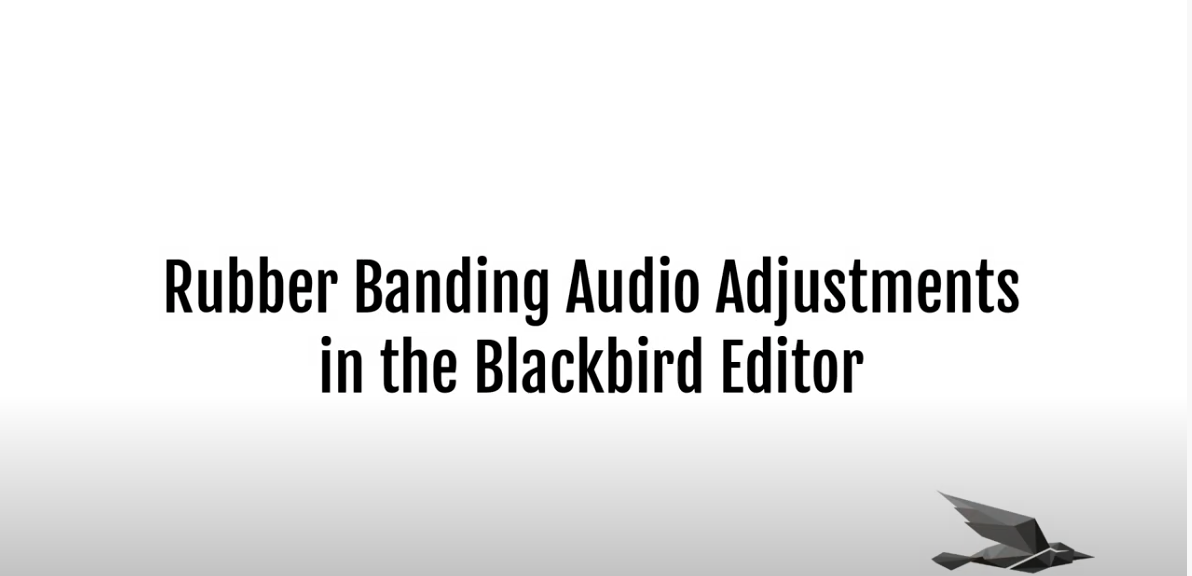 Blackbird is best-of-breed
Jon Hanford - Group CTO, Deltatre