Product Focus: The Blackbird Clipper
---
Posted: 10/01/2023
The Blackbird Clipper provides a streamlined, easy to to use way of getting live and non live content clipped and published.
Blackbird has a number of different views and user roles depending on the workflow and feature set needed. The clipper role is designed for ease of adoption and the broadest pool of users that are not typically familiar with a timeline based NLE.
This allows users to rapidly clip, label and publish video in both file and live based workflows with the user interface in a story board mode for maximum functionality with minimal complexity. Clips can be extracted from live feeds such as SDI, RTMP, Zixi, SRT, HLS and growing MXF feeds and can enable faster publishing of selected in/out points with their metadata to social and online platforms for rapid consumer distribution.
In the clip window, while playing the clip you can mark in and mark out using the mouse or keyboard shortcuts, which can be assigned for simplicity. Once the clip has been marked, both marks will show green and you can then title and save the clip.
For final publishing from the timeline of a saved edit, just drag to the desired publishing point and the data will follow the output media or be inserted into the output file.
The Blackbird cloud will take over publishing and delivery of these clips, so you can continue creating additional clips while this process is taking place.
This is a prominent use case for live sports and news channels to publish content rapidly to social media platforms such as Twitter and Instagram.
Check out this tutorial video: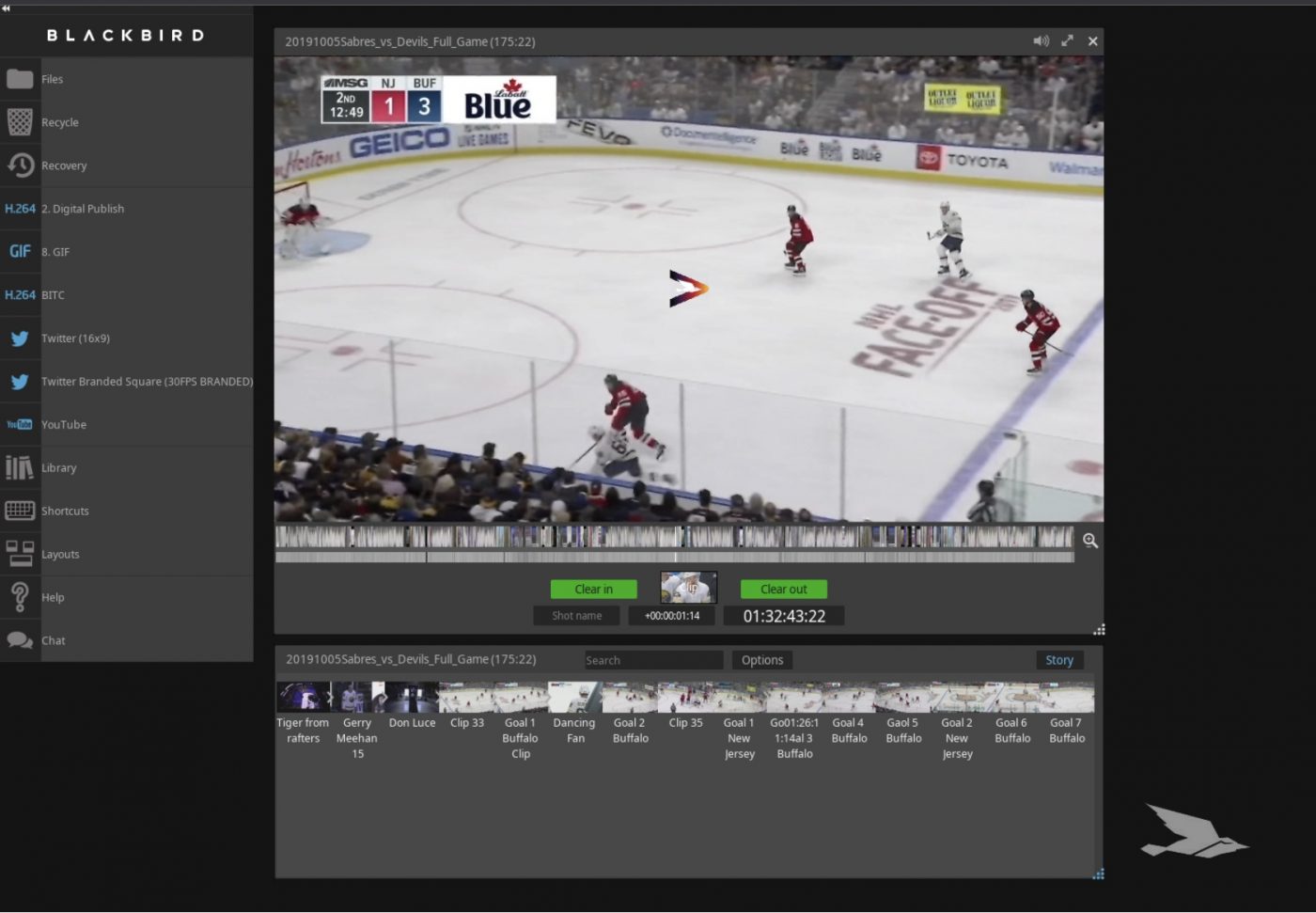 Blackbird is best-of-breed
Jon Hanford - Group CTO, Deltatre