Product Focus: Time Stretching
---
Posted: 29/03/2022
Fast / slow motion time stretching is the ability to speed adjust clips within Blackbird. This is essentially the process of adjusting the duration of your clip to increase (Fastmo), or decrease (Slomo), the speed at which it plays and is ideal for slowing down high action content or speeding up lower action content. There are a number of ways to apply motion effects within Blackbird, here we will focus on doing it within the Blackbird Editor timeline.
To apply a speed adjustment to a clip in your timeline, you use the Trimming Tool as you normally would. By holding down the shift key at the same time you will see it change to the speed adjustment mode. You can then extend or reduce the clip to your desired length.
When the tool is enabled, an interactive slimline display opens up above the timeline window that gives you the following detail to allow precise adjustments:
Total Duration of the adjusted clip
Speed Difference from original clip (anything less than 1x is slower, anything greater than 1x is faster)
Duration Difference from original clip
This feedback gives you complete control over the length of the effect applied.
It's important to remember that when applying a speed adjustment to a clip in your timeline, it will also change the speed and pitch of any audio attached to the clip:
Shortening the clip will increase the speed and pitch
Lengthening the clip will decrease the speed and pitch
More information on the other types of Motion Effects that can be applied with Blackbird can be found here in the tutorials section on our YouTube channel.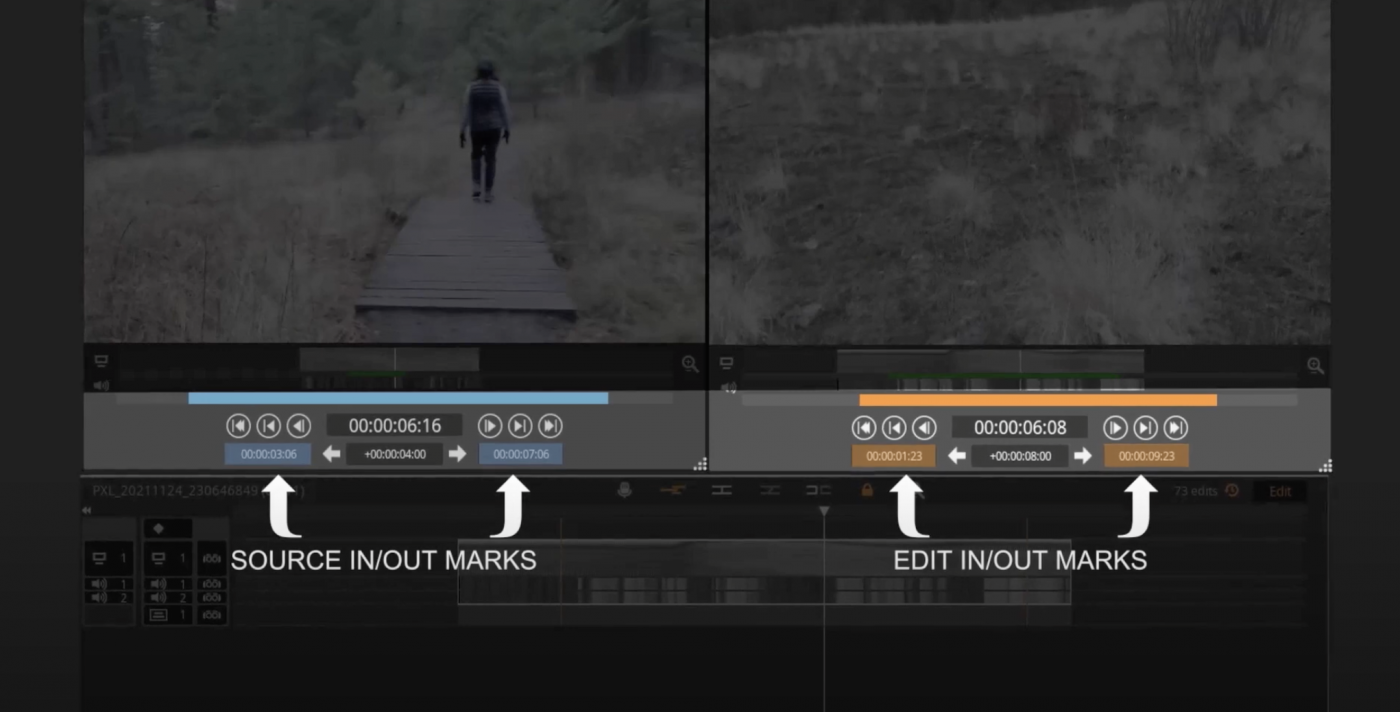 Blackbird is best-of-breed
Jon Hanford - Group CTO, Deltatre