Product Focus: Transform Effect
---
Posted: 15/06/2021
Blackbird features full transform effect control. This allows users to control the horizontal and vertical position, scale and animation of the clips that are being edited across multiple video layers simultaneously.
The Blackbird effect mode allows the user to change the behaviour of how an image or video is displayed for workflows such as multiple camera angles for sports highlights, multiple speakers for interview edits, and other picture-in-picture use cases.
Users can adjust the position of clips and images within the video frame. The zoom focuses on the process of scaling and resizing an element within the frame. A combination of both achieves a wide number of use cases.
The transform effect feature has been designed to be flexible and allow creativity, including animation with keyframe control and spline curves. These curves allow for ease-in and out of effect motion, controlling velocity over time within an edit. The transform effect tool can be applied on any video track on the timeline as a nested subtrack. As well as video, the transform effect can handle still images for resolution independent for Ken Burns style effects.
In Blackbird, the user can easily see the Start/End control frames, which is the first and last frame of the shot when the feature is applied. They can be seen in context with a frame preview to show key points within the keyframe region of a clip so enabling precise and easy control since the users can easily visualise the result during the edit process without having to watch all the edit.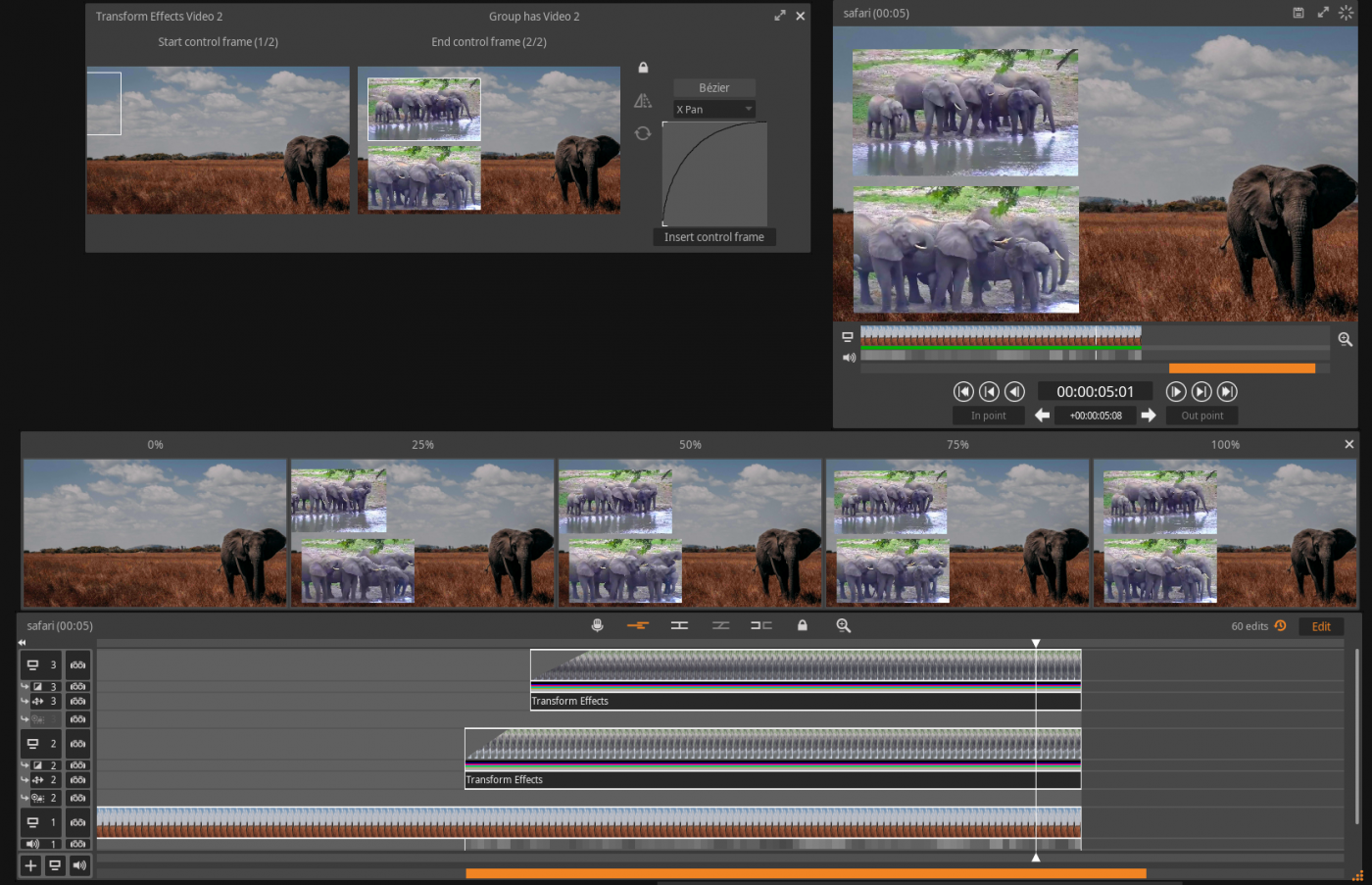 Blackbird is best-of-breed
Jon Hanford - Group CTO, Deltatre