Product Focus: Transitional Effects
---
Posted: 09/11/2021
Video transitions such as dissolves and wipes are frequently used in video editing processes.
Transitional effects feed visual attraction to a production by presenting an element of motion to the graphics within sequences. In video editing, they can help determine a transformation in location, or suggest the passage of time.
When editors want to join two shots together they often use a cut transition where the first shot is instantly replaced by the next. However, what if there is need to convey a distinct mood or a change in perspective? At that point, more creative transitions are needed.
In the Blackbird editor there are several transition effects available to use on video content as well as audio tracks on the timeline. The transitional features can also be added and modified as a keyboard shortcuts list, which can save a lot of time when many transitions are required to add to the timeline. The transitional effects available on Blackbird are:
To find out more about transition effects in Blackbird, watch the tutorial video below: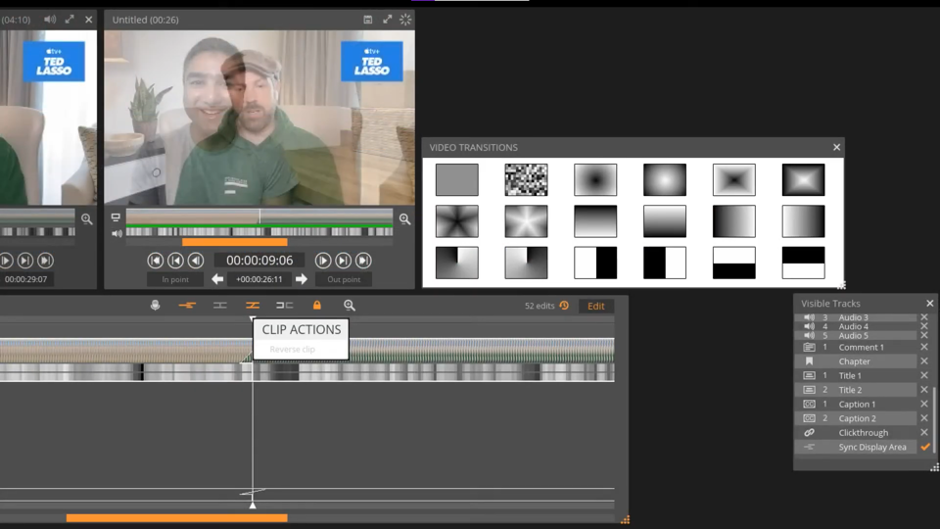 Blackbird is best-of-breed
Jon Hanford - Group CTO, Deltatre