Blackbird Plans Launch into Video Distribution
---
Posted: 18/07/2019
The following is an article written by Adrian Pennington for Streaming Media Europe about Blackbird in July 2019: 
Blackbird, a developer of cloud-native postproduction tools, is moving into video distribution. Blackbird Player is built around core compression technology originally devised three decades ago by R&D director Stephen Streater. The player is likely to debut in prototype at IBC in September.
"We know video streaming is challenged by latency with recent major sports events streamed live suffering from costly buffering," says Blackbird chief executive Ian McDonough. "We also know that watching video currently is a very passive experience for people, because they can't manipulate content. We have the technology to help solve these needs."
McDonough adds, "Rights holders are frustrated by not being able to allow their fans to clip and share video of a sport. With Blackbird Player, users will have instant access to any part of the video and to be able to share it over social, instantly and securely."
From Forbidden Technologies to Blackbird
Blackbird, which rebranded from Forbidden Technologies in March this year, has always been an outlier in video production tech, but you cannot deny the tenacity of Streater's personal vision nor the longevity of the compression technology he patented.
"Speed, size of image, and quality of image is key to making video-over-the-web feasible for a mass consumer market, and we believe our software can deliver it all. The technology should provide a platform for a tide of new internet productions created for niche markets as well as the traditional broadcasting industry."
Streater made that comment in 2000, a year after starting Forbidden, armed with the algorithms he first developed as a PhD researcher in image processing. The first applications for it were nonlinear editing and computer games at Eidos, the company Streater co-founded in 1990.
AIM-listed since 2000, Forbidden's stock has never quite soared. Its fortune could be about to change under direction of McDonough, who joined the UK-based firm in 2017.
"Forbidden had struggled to commercialise the technology," says McDonough, a former SVP and MD, UK and North Europe at Turner, an EVP and GM at BBC Worldwide, and commercial director for A&E Networks Europe.
"It had a misguided commercial strategy, specialising in the post sector mainly in London which, although high profile, is a small business. They were doing three to four figure deals which was not sustainable."
The firm's accounts for 2017 show revenues of £758,835 and a net loss for the year of £2.36 million. A year later losses had risen to £2.57 million, but signs of growth include higher revenue (£870,000) and invoiced sales. A fresh round of funding in 2018 has raised nearly £5.5 million, and the firm is debt free.
"What I saw was an incredible piece of technology at the core of the platform," he continues. "It was something that could replace many of the content interchange stages of traditional workflow automation. Raw materials—video, audio, graphics, stills—are only supplied to the platform through a lightweight codec and could be used for so much more than editing."
Receiving encouragement from networks in the U.S. in late 2017, McDonough felt confident to invest his own money in the firm's future. He and his family bought a stake worth 5.5%. The chief shareholder is Streater, with other investors including asset managers Miton Multi-Cap (20%), Schroders (7%), and Harwood Hale.
"Even in 2017, companies were not entirely sure about cloud, but we could see that the general direction of travel was not going to get derailed. It was good timing, good technology, and the company was massively undervalued."
McDonough set about targeting the fast turnaround high value news and sports markets, specifically exporting the company's technology to North America. In 2018, sales from the U.S. doubled and now comprise 25% of revenue.
Proprietary Algorithms
Part of the pitch is that Blackbird's proprietary algorithms (previously spun into a codec called Osprey and the backbone to cloud production platform ForScene) are the product of years of iteration, test and development.
"H.264 and H.265 are fantastic for streaming high-quality content, but generally in one direction. If you try and manipulate those codecs back and forth in an edit environment, they suffer latency and frame inaccuracy."
By contrast, Blackbird's codec doesn't apply MPEG compression (typically Long GOP) standards and file formats to media, but works in software through JavaScript.
His analogy is that competitors that have tried to solve this cloud postproduction conundrum have put wings on a train to get it to fly, whereas "we created an aeroplane from the ground up."
The translation of Blackbird's platform into JavaScript last year means that it can be accessed and used directly from any browser at frame-accurate at speeds down to 2Mbps. It's available for Linux and Mac. The move increased its addressable market enormously, McDonough says.
Either from a live feed or from video files, a local computer (Blackbird's Edge Server installed on-prem where the original content resides) converts incoming video into the Blackbird format and immediately uploads it to the cloud.
"The cloud challenge has always been concerned with getting full-resolution video into the cloud and to work on it there," says Streater. "For a company with only average resources, that is expensive and impractical."
The Blackbird proxies are used both for playback (without pre-rendering) and for editing. The original content is only involved at the point of publishing—even then it does not hold up operations because publishing proceeds directly from the edge server where the content is being held, not the editor's computer.
Blackbird markets two main interfaces. Forte is a fairly extensive editor featuring several keyboard shortcuts for media pros that mimic how they would use other software. Ascent is a scaled-down version for news reporters in the field, marketers, or social media publishers to clip in and clip out to send to social or to other parts of an organisation.
The current iteration is Blackbird 9, with v.10 in the works. It has partnerships with AWS and Microsoft Azure as well as operating its own cloud instance.
Speed is Key
"Because we don't store original content, in the cloud, just the proxy files, and because Blackbird encoded versions can only be read by another Blackbird player or interface, the platform is highly secure," McDonough says. "The codec allows content to be viewed from the same point all of the time. That means a rights holder can allow unlimited sharing of a clip from their content, but anyone would be accessing it from the same point. Should there come a point where a rights package is no longer valid, you can just delete it once and all those links around the world will delete also."
Sports broadcast and digital services supplier Deltatre is using Blackbird through Azure to extend its OTT editing services for live and on-demand content for football, athletics, golf, rugby and cycling as well as an unnamed major US sports franchise.
IMG recently renewed a relationship with Blackbird, and MSG (Madison Square Gardens) Networks, where the media crew behind the Buffalo Sabres NHL ice hockey team in New York, are using the tech to access, edit, add closed captions and publish video highlights of the games to social media and TV.
Blackbird is claimed to be quicker at doing this than anyone else.
"MSG had taken 48 minutes using Adobe and they pushed us to be quicker. We do it in 3 minutes with Blackbird," McDonough says.
Australasian international rugby union competition Rapid Rugby and live streaming provider Corrivium wanted it in less than a minute.
"We just pushed our software hard, so that from the moment a try is scored in Sydney to publishing that clip on Twitter is 30 seconds. Five seconds after it's happened, the clip is live in Blackbird to be edited and pushed out to social."
Auto clipping is in demand, he says, and Blackbird has a partnership with Veritone with which AI layers can be added.
Nor has Blackbird moved away from post. A recent deal with A&E Networks is a large-scale, predominantly postproduction workflow.
"For [behind-the-scenes NYPD series] Live PD production executives are using Blackbird for review and approval. They could be sitting in an Uber looking at rushes and approving or annotating those on the fly."
He says the network plans to repurpose its content archive, and is in the process of encoding hundreds of hours into Blackbird, making the assets instantly available for production staff to clip and create new programming for digital channels.
"A few years ago, the commercial team of this company were chasing Avid and the toolsets were incredibly sophisticated. But it does not do everything Avid does. You're not making Game of Thrones on Blackbird. But for 95-98% of content out there, we are a very accommodating tool."
The company's growth is dependent on large-scale rollout of cloud post and distribution, but Blackbird believes the "problem of visibility" is industry wide.
"We can solve this issue by rolling out our Player and content creation tools within large OEM systems," says McDonough. "This is how I believe the demand for Blackbird will expand rapidly. There is a long way to go to achieve our goals, but there is an enormous potential market. We aim to build on our position in North America, especially among sports broadcasters and rights holders, OTT or SVOD customers, or any company dealing with large volumes of video and news media groups.
"The need for large companies to make video manipulatable and instantly visible across the whole organisation and its channels is at the very heart of what we offer."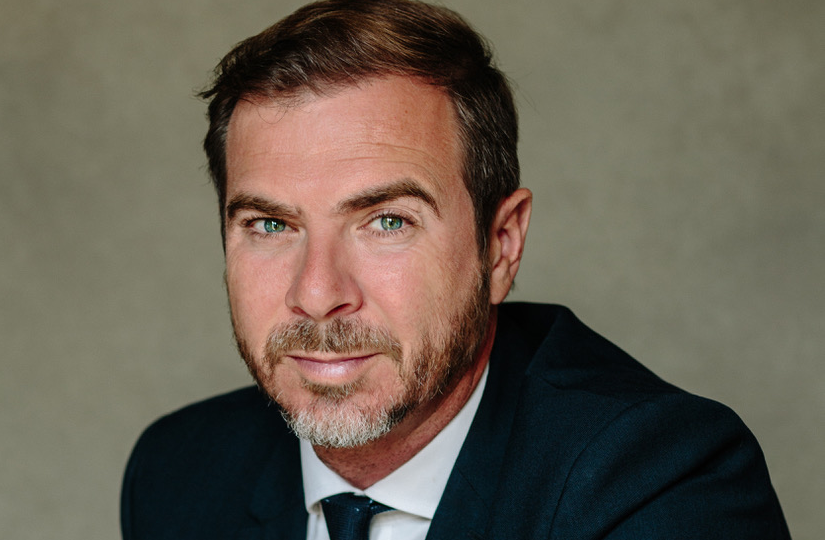 Blackbird is best-of-breed
Jon Hanford - Group CTO, Deltatre