The following is an interview that Forbidden Technologies' CEO, Ian McDonough, gave to SportsBusiness Daily in August 2018:
IAN MCDONOUGH is the CEO of Blackbird, a cloud-based platform that allows users to quickly edit and publish video content from any browser remotely. Based in the U.K., the technology is helping companies cut workflow time, giving fans updates quicker than ever. The company recently produced all of the social media content for golf's British Open with IMG. While many of its partners are in sports, media companies are also interested in Blackbird's potential. SBD Global spoke with McDonough about the Blackbird experience and how it helps brands reach consumers faster.
On the Blackbird experience …
Ian McDonough: At the core of our IP we have Blackbird, which is a unique technology and the brainchild of STEPHEN STREATER. It is the only codec that has been designed for editing and manipulating video in the cloud. It is much more than that, as well. … What we're offering is a work station experience in the cloud. You can have an experience that is just like a desktop experience on a work station — highly-responsive, frame accurate, completely fluid. All the advantages of having a desktop solution, with all the specifications within our own solution — but it's in the cloud. It could be 8,000 miles away. Six seconds after a goal or a basket is scored, you can be working on that content in the cloud, from virtually any location in the world … with a 2mb bandwidth connection. You can do that from any piece of hardware, and any browser. We're a very special and significant piece of technology for this time … It's all about speed. … We also have an incredible speed to market. We have a customer, MSG Networks, which brought a workflow process down from 45 minutes to a 3-minute process using Blackbird technology. That is getting ice hockey goals out to their dotcom sites in record time. It's a very exciting technology for the generation of sports fans who want to have their content immediately. We can talk about cost production [savings], but I'd much rather talk about how we are lightning quick. People tell us, 'We can't believe you are a cloud solution.'
On the esports market …
McDonough: It is a huge opportunity. We fit into that market quite nicely because we operate at 60 frames per second, whereas other solutions that operate in the cloud cannot match that. We have Gfinity in the U.K. that has been using us for more than a year now, and we recently signed with ESP out of Las Vegas. We recently provided all the social media clippings for the Fortnite event that was at the Bank of California Stadium in Los Angeles. For that, we had teams deployed in L.A., in North Carolina, in Cyprus and in London all editing content that was being produced out of that stadium. There were 50 gamers with 50 celebrities wearing point-of-view cameras creating content.
On what teams can expect from Blackbird …
McDonough: Most stadiums around the world have their own inhouse media companies. We are providing services to those teams to rapidly access their archive, to be able to rapidly cut live footage from the stadium to publish to their own outlets. Whether it be 24/7 sport channels or internet and digital sites and, of course, social media. One of the interesting things about Blackbird is, if you are publishing to social media, the quality of our codec is high enough that you can publish straight to social media without rendering. It's extremely quick.
On global partners …
McDonough: Historically, it has been the U.K., but since I've come on board we've had a very big push for North America. It is not just a larger market, but it is a much more complex market than the U.K. We're talking to the large West Coast tech giants, who are attracted to our codec, about how we can be a true cloud solution to their cloud customers. We are talking to the U.S. [TV] networks, we're talking to the hundreds of sports and news networks across the country and we're talking, of course, to the thousands if not hundreds of thousands of emerging publishers going straight to social. It's a very nuanced and complex market, the U.S., that's why it is so attractive to us.
On why companies should want to get involved …
McDonough: It is the speed. It is the flexibility. The fact that this can be used by any level of employee, you don't have to be a professional editor to use our software — you can be a marketer, a social media publisher, a researcher. It is designed to be used by anyone, on any piece of hardware, on any browser, from anywhere.
On the focus on sports-based partnerships …
McDonough: There is a lot of emphasis put on live. We know we can edit so quickly after a live event and have that published so fast, so it is attractive to sports teams, sports broadcasters and sports rights holders. But we're not limited to sports. Anything that requires fast turnaround. The news is an attractive area for us. For anything that requires people working remotely, we have a workflow based on localization — whereby content that needs to be localized to Netflix is put into our cloud and is dubbed or subtitled by people in those markets, could be China or Poland. They can dub or subtitle in those markets and the content never leaves the cloud.
On where Blackbird is heading …
McDonough: We are widely used in the B2B space. But where I really want it to go is the ability for billions of people to view media, sports and entertainment using the high-quality, highly-responsive Blackbird technology. We've started with B2B, but can see ourselves in a B2B2C arena, probably with partnerships with the big tech guys on the West Coast. What Stephen Streater has invented, I knew was special when I first joined. But after being here a year and speaking at length to people far more knowledgeable than myself, I know what we've got is unique and a standout product. So we really want to make everything we can of it.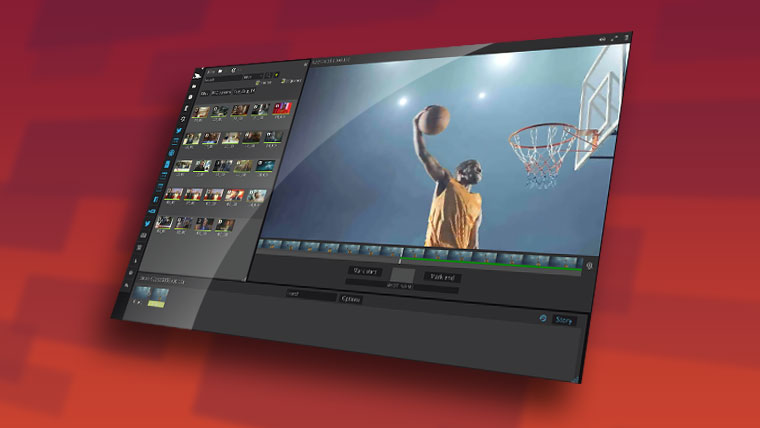 Blackbird is best-of-breed
Jon Hanford - Group CTO, Deltatre