NAB 2019: Platforms, productivity and positioning
---
Posted: 02/05/2019
The last twelve months in the industry has seen a continuing reshaping and refinement of where the value of content lies.
Last year, NAB saw AI at the forefront, this year – features, functionality and breadth of integration take to the fore. AI and ML technologies being a means to deliver productivity rather than as its own category.
Interesting shifts in technology footprints with virtualized and cloud-based application deployments being core to the baby steps being made in some parts of the workflow. Traditional production and VFX markets are shifting to the cloud, where the power of scalability are critical to next generation deployments to mitigate the lumpy spending cycles and uncertainty that puts doubt on investing in heavyweight technologies that might only be used to their maximum at certain periods of time.
Interestingly, conversations can lean towards the challenges of shifting workflows to cloud-based technologies, particularly with virtualized desktops and applications. Where local media access is still required in some shape or form, there are a number of logistical issues in getting the right media to the right place. Seems like an obvious challenge but one that is addressed by additional cost and complexity that the end user probably hadn't factored for.
The next biggest shift is the admission that custom just doesn't scale. Some closed-door conversations indicating that some of the consolidation and M&A activity of late is assisting the discovery of areas of the market unable or unwilling to fulfil heavily customised technologies and workflows.
The rise of web-based and service-based solutions now leaves platform and technology companies in an interesting position. A significant number of our meetings at NAB were with technology firms hitting the limits of capability enforced by standards. Platform creators and service providers all hit the same issue – precision control and highly scalable production toolsets in the cloud. We are an industry that has constrained itself by leveraging normal and off-the-shelf and where moving to the cloud has been about building a browser-based user interface on top of an existing application or moving the application itself.
The overriding feedback from the market is that Blackbird truly is a differentiated technology and an example of this is the choice Xytech made at NAB in demonstrating the Blackbird Player embedded in their application, MediaPulse. This isn't a big bang with glitter and fireworks, but it is a perfect example of the seamless bridge that Blackbird can provide between a user and the abstracted layer of a visible, high precision content viewer.
In terms of our presence – partnering with Microsoft again following IBC last year gave us a great position and their assistance was very much appreciated doing all the heavy lifting for the show. In tandem with our positioning, the two core demonstrations of Live Sports and Production use cases really assisted in solidifying the Blackbird core messaging, with our partner TownNews also hosting demonstrations of our technology for News and Xytech for their broad ecosystem of clients.
We are looking forward to an exciting few months following up on the many conversations with customers, integrators and partners.
Huw Dymond
Product Manager
Blackbird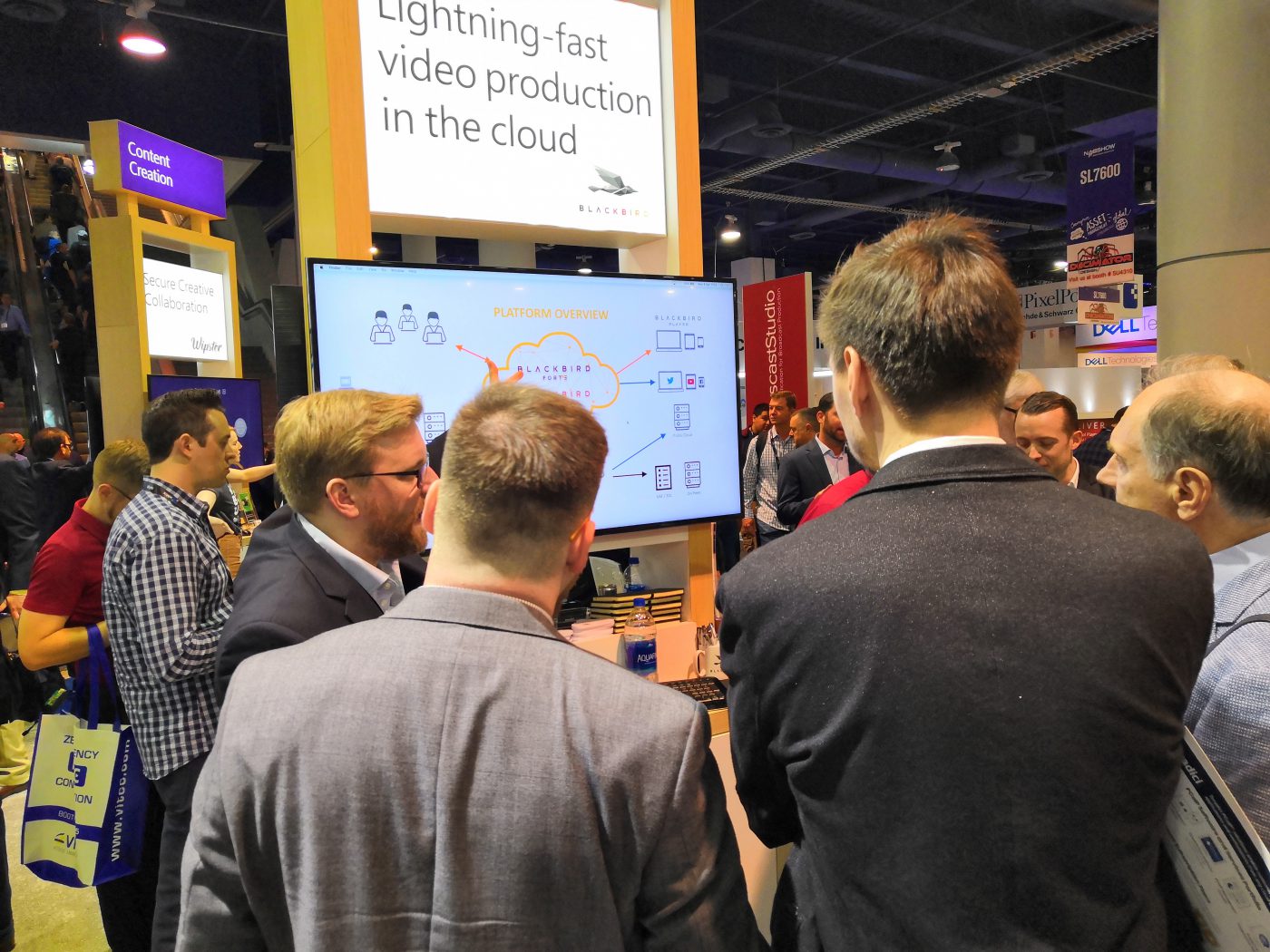 Blackbird is best-of-breed
Jon Hanford - Group CTO, Deltatre