Reflections on a successful IBC 2018
---
Rewind to NAB this year and we had just elevated the Blackbird brand and begun the process of re-engaging with existing clients as well as new prospects. Key themes from the show were artificial intelligence (AI) amongst others where the true value was being hidden behind excitement for its potential. For IBC this year we were hosted by Microsoft in a prime exhibitor position within Hall 1. Having travelled over with a busy schedule already planned, we also had a significant number of additional demonstrations and meetings with a mix of global customers, partners and distributors. It's fair to say that comfortable shoes and strong coffee helped the team keep up with the pace.
In a year that saw exhibition attendee numbers slightly down on previous years, a solidified view on the value of cognitive services was on show. Our partner Microsoft announcing the general availability of their Media Indexer solution is a key measure that the value of the technology can be used to drive efficiencies and wide scale adoption. Besides the usual workflow optimizations of transcriptions, logo detection and other engine types were some other interesting use cases for AI and Machine Learning (ML). For instance, NHK demonstrated their colorization technology using a trained engine to turn historic footage from black and white into full colour. This is a great example of the use of technology to improve and enable new potential business for anyone with significant content archives.
Cloud adoption continues to be a growth topic with a number of delegates stating their "cloud first" approach to technology, for both flexibility and improved expenditure modelling in line with their businesses. Many of these conversations are being led by those hosting OTT or online streaming platforms who have reached the point that their businesses in live streaming have matured. They are now looking for additional ways to monetize content on demand.  Our demonstration on the Microsoft stand showed this use case – as used in live operations for US and UK sports highlights production by Deltatre.
The next interesting dynamic in the industry is that for those looking to fulfil the live to on-demand model is that the majority of technology and platform providers are unable to deliver cloud-based editing workflows. This is often due to limitations of browser-based technologies or a reliance on traditional software and storage solutions adding complexity or a need for a virtualization layer. In a cloud first model, pulling content back to ground in a traditional editing environment seems absurd to the new wave of technical leadership in the industry and hence Blackbird's workflow structure was deemed timely and efficient.
During the show we announced the launch of our well anticipated JavaScript editor – Blackbird Forte – a fully featured cloud solution which does not rely on the limited browser capabilities provided. It is unique in its ability to perform, in real time, the depth of workflow that other technologies simply cannot handle.  The seamless transition to JavaScript permits a zero-configuration entry point to the power of Blackbird including full multitrack editing in real time. We also demonstrated the new Mac version of Blackbird Edge which is a true game-changer for remote video workflows – it enables rapid video editing, enriching and managing of video content on a variety of Mac devices anywhere there is data network.
IBC 2018 was a busy and rewarding investment for the Blackbird team with a very strong endorsement of the technology from the significant numbers of people that saw the product demonstrated during the show.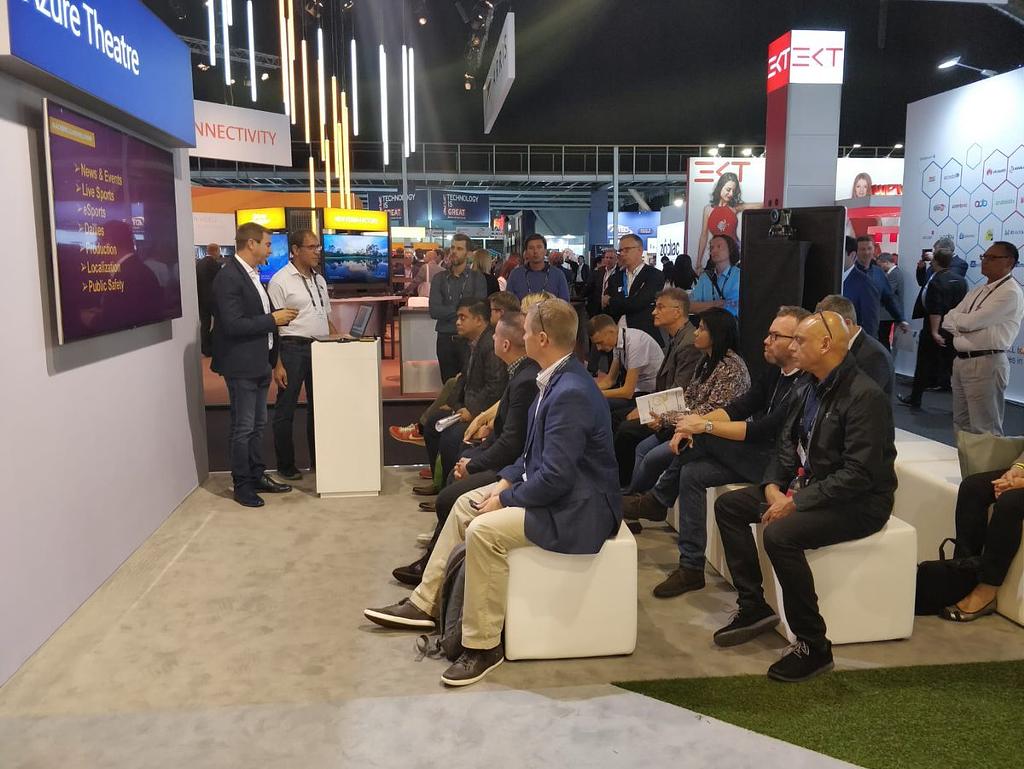 Blackbird is best-of-breed
Jon Hanford - Group CTO, Deltatre