Spearheading a cloud video editing revolution
---
Posted: 22/01/2020
The following is an article written by BroadcastNow about Blackbird in January 2020:
Blackbird is setting its sights on global domination through its patented, ultra-fast cloud video editing and publishing platform.
The proposition promised by Blackbird is simple enough – to provide a workstation experience in the cloud – yet it's an objective almost impossibly complex to achieve.
It means matching the capability and functionality of a powerful hardware-based editing workstation and transitioning it into something you can access anywhere through no more than a web browser. Which is no easy task.
Fortunately, Blackbird has an ace up its sleeve – its self-developed, patented, super low-latency video codec (also named Blackbird), which does all sorts of magic behind the scenes. After years of development, the codec is now at the point where it empowers Blackbird users with lightning-fast, frame-accurate editing and publishing of video content by anyone, anytime, anywhere and on any device.
"The past few years has seen the large scale acceptance and shift to the cloud."
For live events, Blackbird makes it possible to frame-accurately view and edit content just five seconds after the action happens. What's more, it can do this with very mundane levels of connectivity and bandwidths as low as 2Mb per second.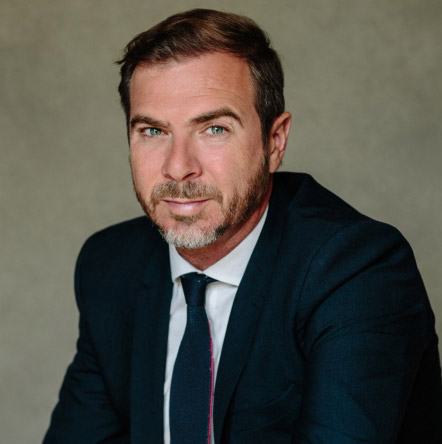 Blackbird CEO Ian McDonough (pictured) told Broadcast: "The Blackbird codec is the foundation of our business. It's now on the ninth iteration and is quicker, lighter and higher quality than it's ever been before. We have a unique set of attributes that are all in the codec. We developed it from scratch to allow video to be worked on and manipulated in the cloud, whereas all our competitors are working on derivatives of existing codecs."
"Since I joined the company two years ago, we've really been focussing hard on speed," he adds. "There's a lot of time-specific content being made, where there's a limited shelf-life – sports and news in particular – and getting that out hours faster than it could be done before has a huge amount of value. Especially if that can be done using a suite of professional tools that enables short and long form broadcast quality video content."
"We've reduced a 48-minute process into a three-minute process."
He points to some of the specific benefits of using Blackbird for some of its clients. Eleven Sports uses it for the rapid editing and publishing of sports content online. Blackbird is integrated into Eleven Sports' video infrastructure to enable quick turnaround clipping, editing and publishing of sports content 'seconds after live' to Eleven's social channels and OTT platforms.
Meanwhile, MSG Networks in New York uses Blackbird on hundreds of sports live events each year to create branded event highlights packages with closed captions, which are published to the company's website and social media outlets.
"When a goal is scored in Madison Square Garden, it's ready to be worked on and edited in Blackbird seconds later. For the highlights it creates, we've reduced a 48-minute process into a three-minute process," says McDonough.
For Australia's National Rugby League, Blackbird enables a 30-second turnaround time for getting clips out on Twitter and other social platforms, complete with custom graphics.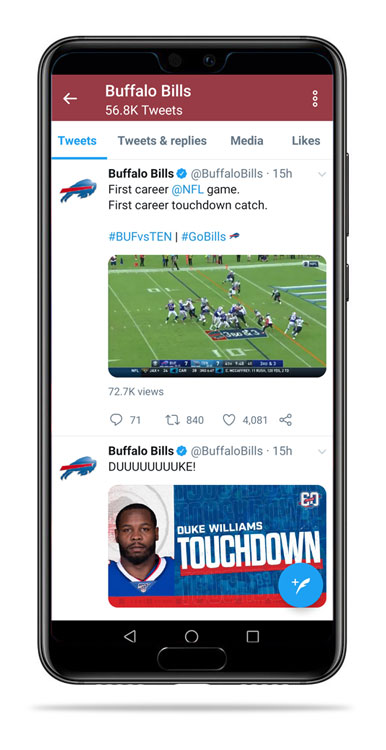 Another of Blackbird's sports clients – global fitness tech leader Peloton – uses Blackbird to edit daily live cycling classes that are broadcast from Peloton's studio facilities in New York and London. Using Blackbird, the live classes are quickly turned into professionally finished on-demand content for Peloton's millions of customers globally.
Sports giant IMG used Blackbird during The Open to enable it to regularly tweet clips of key moments during the tournament. "They didn't need a huge OB truck and instead just had a few guys with laptops getting content out seconds after it happened," explains McDonough.
A+E Networks, meanwhile, opted for Blackbird to enhance its post-production workflows. Amongst multiple uses, its enormously popular series Live PD follows police units overnight and Blackbird is used to log and assemble the content captured each night, ready for editing the following day, as well as publishing highlights to its social media channels.
"They have 4,000 hours of content in Blackbird format that seamlessly links back into their traditional on-premise system," says McDonough. "It's a complementary tool – Blackbird is used for logging, annotation and fast turnaround clipping to social and OTT, while the on-premise system is used for a final craft edit where required."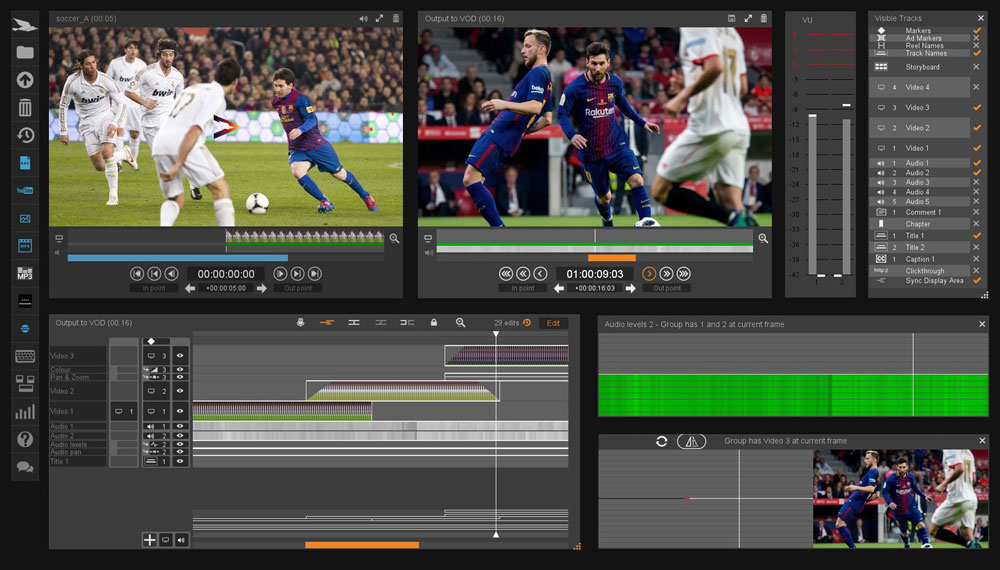 Blackbird has historically been used extensively in post-production and the company has moved to capitalise on this over the last year through the creation of a formal programme with post houses called BP3 (Blackbird Productions Partnership Program).
The idea of BP3 is to enable post-production facilities to build a business around Blackbird. "We train tech personnel at the post houses and they wholesale Blackbird for us," says McDonough. "We have 25 facilities signed up to BP3 now, including a number of new customers."
"Content creators are gravitating towards us."
Blackbird's unmatched speed and its democratisation of the workstation has seen it pick up an impressive roster of clients in recent years. Its customers include IMG, Deltatre, Eleven Sports, Peloton, NRL, Buffalo Bills, US Department of State, A+E Networks, and Meredith Corporation through its OEM partner, TownNews. There is also long list of the leading post-production houses including Halo, ENVY and True North. Top tier partnerships with major public cloud companies, Google Cloud, AWS and Microsoft Azure also add to Blackbird's reputation as growing force in fast, ultra-efficient cloud video production.
"The past few years has seen the large scale acceptance and shift to the cloud. As the cloud moves beyond storage and compute functions and in to applications and workflows, content creators are gravitating towards us," says McDonough. "We're building a global brand and are continually enriching our product set, codec and workflow solutions to address the rapidly evolving video landscape. The future for Blackbird shines very brightly."
Blackbird is best-of-breed
Jon Hanford - Group CTO, Deltatre