Elite sport poised to bring fans closer and safer
---
Posted: 03/06/2020
The great production restart is on and as ever sports is leading the way. Domestic and international top-level sports are taking steps to resume professional competition albeit behind closed doors and with strict biosecurity measures in place for players and coaching staff.
The Bundesliga resumed fixtures on May 16 followed by the Danish soccer league on May 28. Italy's Serie A clubs have voted to restart the season on June 13 and the English Premier League could kick-off soon after.
Formula 1 is targeting the Austrian GP on July 5 to start the 2020 season and, in the U.S, the PGA Tour plans for tournament golf to return in June, with the year's first major, the PGA Championship, scheduled for early August.
While getting sport back on track is key to maintaining competition integrity – not to mention bringing a bit of normal life to millions of fans – there are financial and legal obligations which make a restart attractive and necessary.
The first collision team sport in the world to return was Australia's National Rugby League (NRL) when round three of the Telstra Premiership kicked off last week. The fact that 4.5m Australians alone watched the first round of matches is a testament to the hunger of sports fans for live action.
Like so many sports federations, the NRL is going direct to fans by streaming match day content to 800,000 fans globally with an NRL Watch account. Streams of the eight games played last week are run through the Microsoft Azure cloud and delivered live while the NRL's digital team based in Sydney use Blackbird to rapidly edit and publish clips and highlights during and post-match to social channels.
New South Wales state Premier Gladys Berejiklian welcomed the game being back on TV as giving "some normality back" while Alex Glenn, captain of the Brisbane Broncos, said: "We are the first sport that is going to be back in Australia and televised," adding, "I think the whole nation, New Zealand and England are going to be watching so it's a huge occasion."
Remote production operations are one of the critical ways in which sports can leaven the burden of social distancing at events while delivering all the action on the field to viewers.
This is fantastic news for Blackbird users such as Eleven Sports, Deltatre and IMG who collectively use Blackbird to create content fast and efficiently for a wide variety of sports including the NFL, European Tour, EuroLeague Basketball, FIBA, UFC, Champions League football, the Bundesliga and Serie A. Clubs who use Blackbird such as Liverpool, Arsenal and the Buffalo Bills will benefit too.
Our sports-starved quarantined population is eager for action. The prospect of certain elite sports, like the EPL, being shown free to air could see viewing figures explode.
Yet hosting events in a neutral venue and without a stadium atmosphere could impact the value of the live experience. To counter this, the EPL is proposing a range of ideas from changed camera angles to mask sparse arenas to TV interviews with players as they leave the pitch for half time, micing up officials for fans to hear their decisions to coaches or subs being interviewed live during match play.
Provided rights issues can be sorted then some or all of these initiatives could be carried forward into the new campaign.
According to champions elect Liverpool FC it's becoming clearer that we will be watching a different 'product' take shape when our sport returns to our screens.
That product will be bringing fans closer into the stadium with more intimate connection with their heroes than ever before – even at safe distance.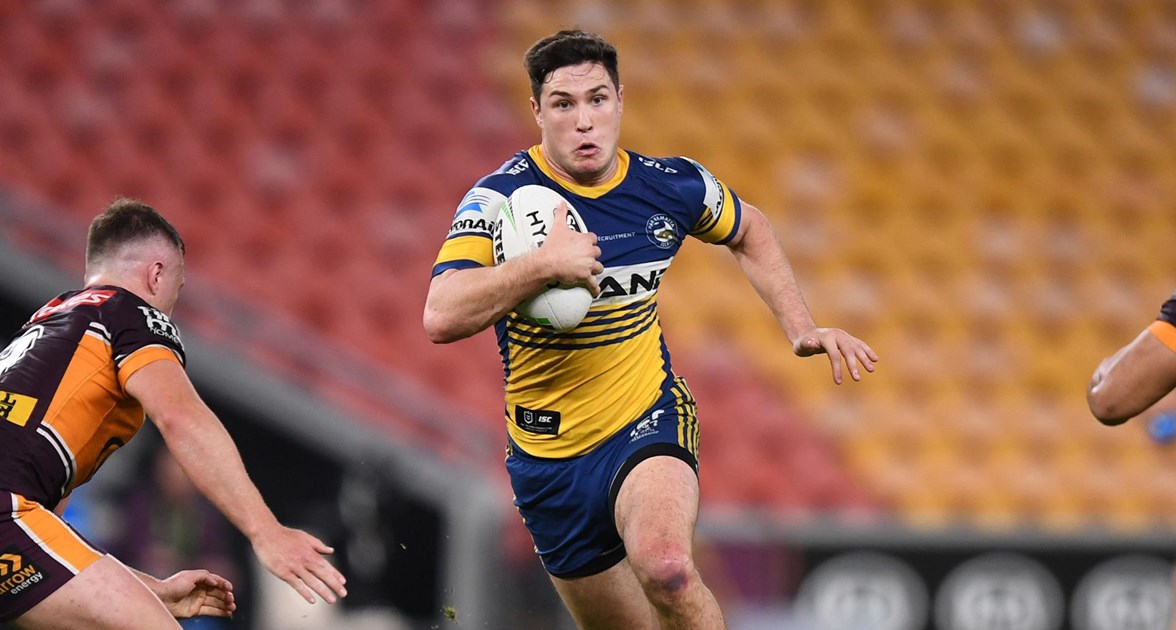 Blackbird is best-of-breed
Jon Hanford - Group CTO, Deltatre