IBC 2022: The value of live is richer than ever
---
Posted: 27/09/2022
By Ian McDonough, CEO, Blackbird
To paraphrase the old saying 'you never know what you've got until it's gone' it was great to be back at IBC again.
There's been much industry soul searching about the value of trade shows since attendance was abruptly curtailed in 2020. Criticism too of the cost of exhibiting and whether there weren't better and more productive means of targeting customers and communicating the corporate message.
Face to face is always valuable
Some of these points remain valid. Many live events are returning with a strong hybrid element of live streaming and IBC was no exception. The entire industry will be far more judicious about which events they go to going forward, not least to cut back on the carbon footprint. Video conferencing and remote workflows are now engrained in everything the media and entertainment industry does.
But you could feel it in the build up to the show itself. There is an excitement about meeting face to face that can't be replicated online, and that played out with a genuine buzz in Amsterdam.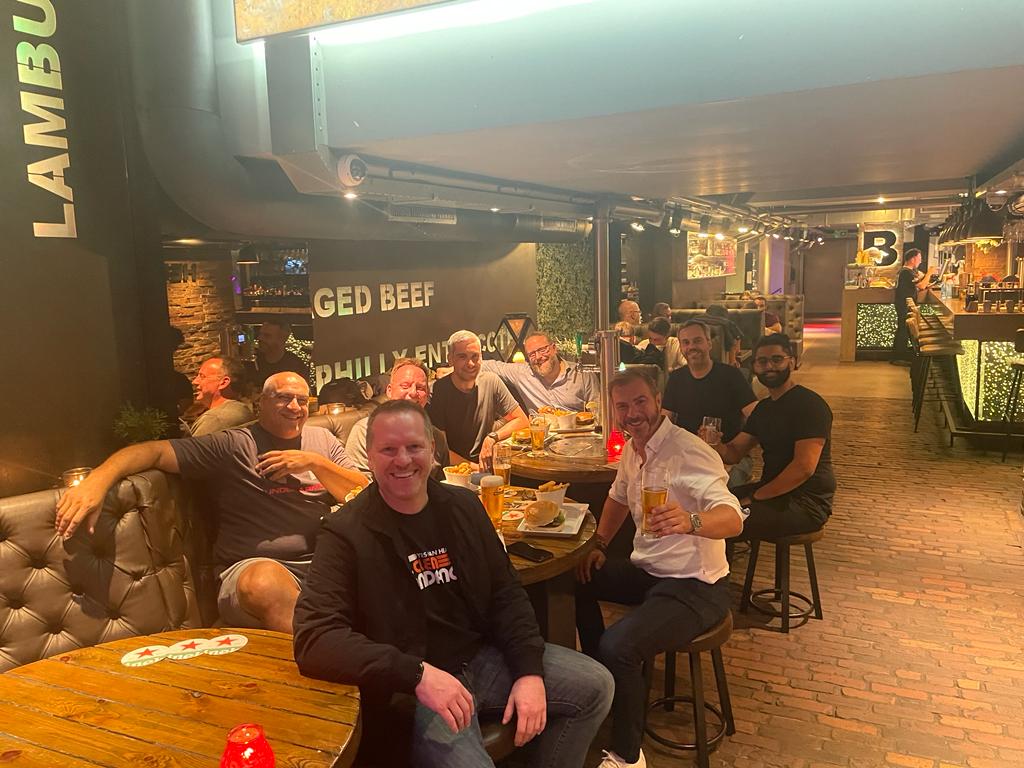 I'm sure anyone who went to IBC felt this too. It was great to be back at a show that meant business. The haphazard Brownian motion of serendipitous networking is a business benefit that only physical presence can bring. Plus, there was a delightful humour to connections and conversation that is lacking in the more straitjacketed schedules of a Zoom meeting.
It helped that there was a lot to talk about too.
The big Clouds innovating
Clearly the major theme trending in the conference and on the showfloor was that of the tremendous gains made to deliver end to end production workflows in the Cloud. All three major public Cloud providers were at the RAI in force to showcase their support for the broadcast and media community.
Google Cloud Platform was urging the industry to use data leveraging AI and ML to hyper tailor the streaming experience down to the individual level.
Amazon Web Services claimed to be the first Cloud provider to have achieved five of the goals of the MovieLabs' 2030 Vision to move all Hollywood production to the Cloud.
Strengthening partnerships
Meanwhile, Microsoft was focussed on live and the results are stunning. Blackbird was excited to partner with Microsoft on its IBC booth and to work with Evertz and MediaKind in demonstrating a live end to end production of an NBA match running on Azure.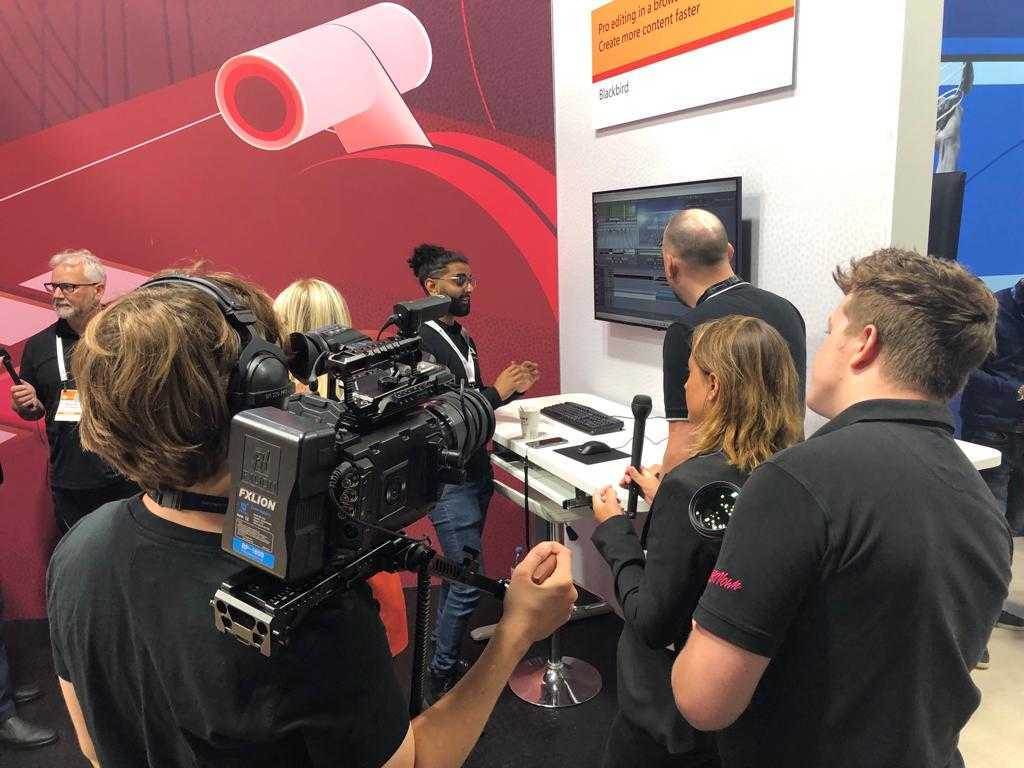 Blackbird also enjoys a close working relationship with EVS which was demonstrating Blackbird's lightning fast browser-based editing integrated with their end-to-end live production asset management platform, MediaCeption.
We partnered with our friends at LiveU to demonstrate how production teams can send high-quality video from anywhere and remotely edit, enrich and publish their live and VOD content to any destination in an instant.
Cross-vendor collaborations like these show that live production in the Cloud is robust, super efficient and reliable today for any size and scale of production. What's more, when it comes to putting together the tool sets that work best in the open IP-based environment of Cloud, then the best-of-breed choice for professional editing is Blackbird.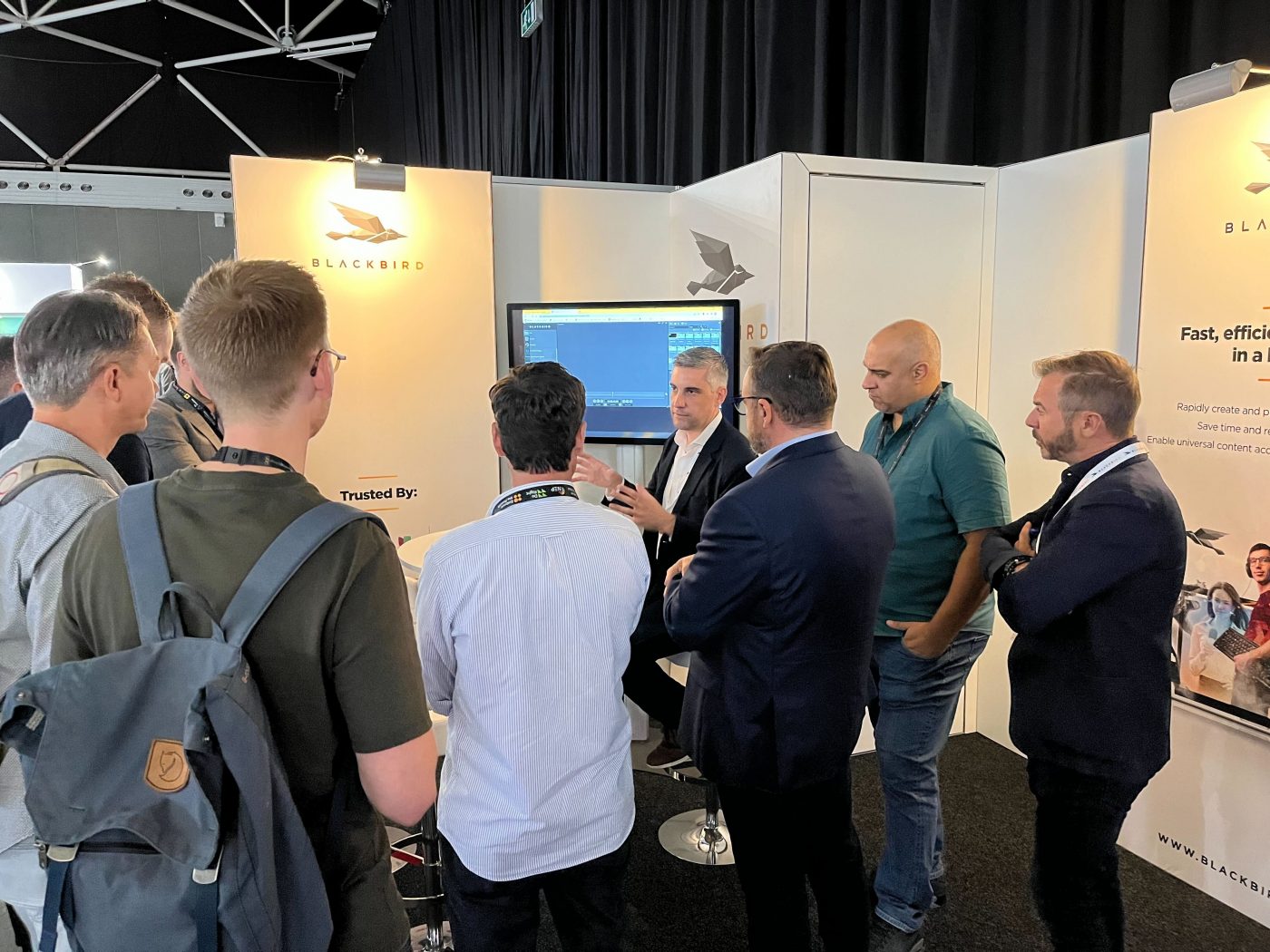 Exciting times as we explore new markets
I'd like to take this opportunity to thank every member of the Blackbird team on site and back home who helped make it such a successful show for us. I know that Sumit Rai, our new Chief Product Officer, was impressed by what he saw and we achieved at IBC – not least in being nominated for the Best Stand of the Show Award! Well done everyone.
As you may know, part of Sumit's role with us is to lead the strategic development of our product portfolio into fast growing video markets. One of those is the Creator Economy of social media influencers and independent artists which is already estimated to be worth over $100bn and which remains under served not just by IBC but by pretty much all trade shows. It's a market primed for our cloud-native ultra-efficient tools and one we will be reaching out to further.
Blackbird is best-of-breed
Jon Hanford - Group CTO, Deltatre