It's a wrap: All the excitement of NAB 2022 plus the urgency of change
---
Posted: 16/05/2022
By Ian McDonough, CEO, Blackbird
After two years of cancelled shows, NAB provided the perfect tonic for the industry to reunite. It was fantastic to be back in Las Vegas and meet many customers face to face for the first time since 2019. And, despite concerns that the number of visitors may be minimized, especially from outside the States, the show was busy and buzzy with a truly global audience in attendance.
I've been in my role at Blackbird for over 4 years and for over half that time we've not been able to meet customers, partners and prospects in person! I didn't know I missed it so much until we could do it again.
In that time the industry has gone through seismic changes and it was incredibly good to be back In real life, as they say, having conversations both introductory and strategic.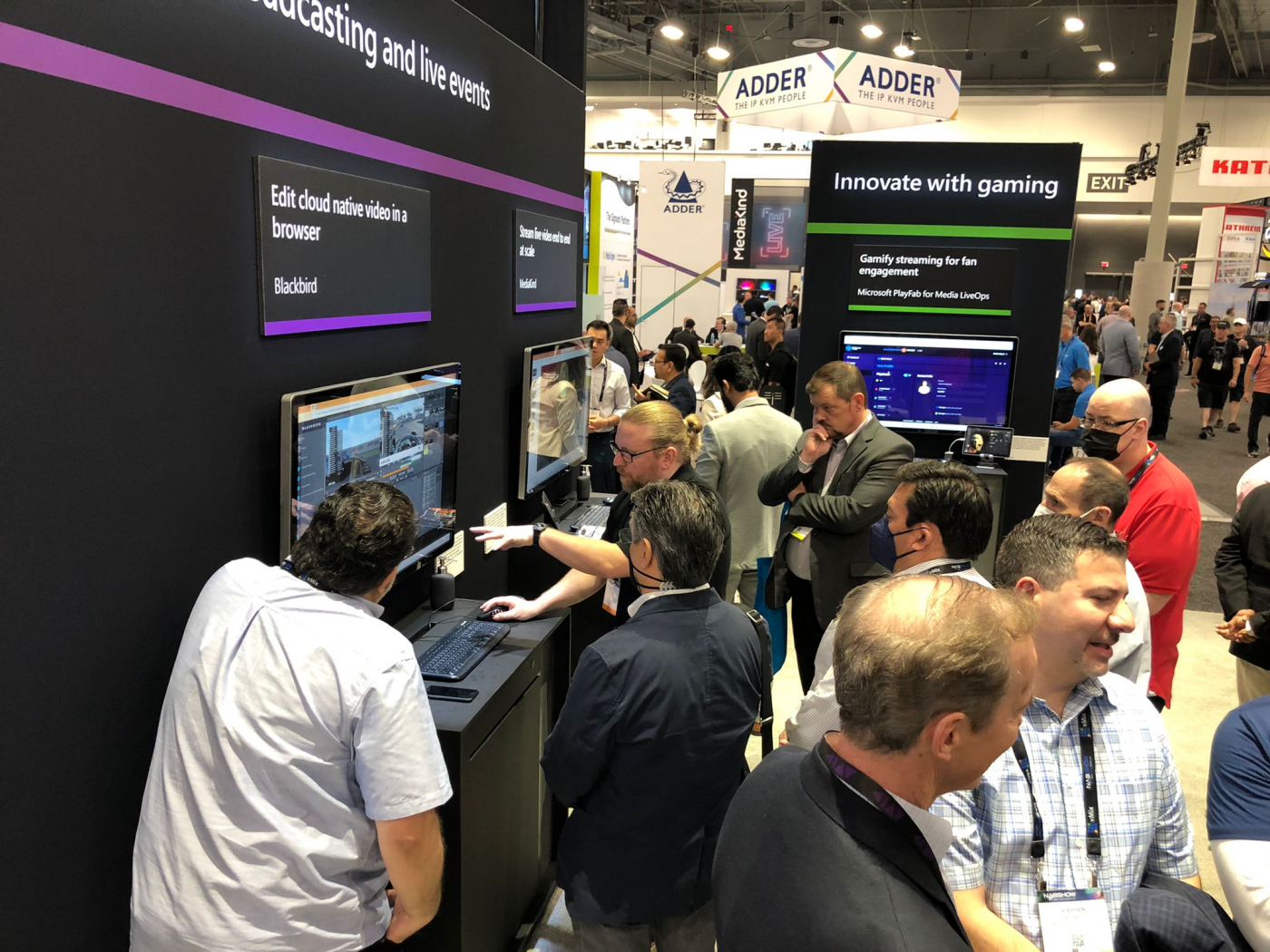 Work faster, fitter, happier
In terms of trends, conversations about the cloud absolutely dominated and that's no surprise. The mood going from 'cloud acceptance to cloud adoption' in the words of one industry leader. The last couple of years have proven the cloud to be capable of delivering performance far in excess of what many on-premise facilities are able to offer.
The operational and financial benefits of cloud video and remote editing workflows are just too important to ignore. Top of the list is the ability to work faster: freed from the constraints of being in a particular facility, users are able to work flexibly are more productive. This translates to cost efficiencies and more-resilient operations, avoiding dependency on physical locations and on premise infrastructure.
Editing in the cloud has firmly transcended the level of being a purely technical discussion. A survey carried out by Caretta Research and Blackbird, suggests 90% of video professionals have adopted cloud production and remote editing in their workflows, with collaborative working and client review and approval as the top use cases.
Crucially, the report identified a distinct shift from cloud enabled to cloud native workflows – and this was reflected in our meetings at NAB.
The limiting factor is often how the cloud is integrated into the overall workflow or pipeline and that's where Blackbird has a very strong story.
Most remote editing is still implemented using 'old-school' workflows in which users move original high-res media files around the internet. With Blackbird – the only browser-based, professional video editing platform in the world – there is simply no requirement to move large, cumbersome media assets around saving significant time, energy and cost – a true game changer.
Users of cloud native tools are far more likely to fire up fast-turnaround workflows for digital platforms and social media, and managing real-time editing of live content like sports.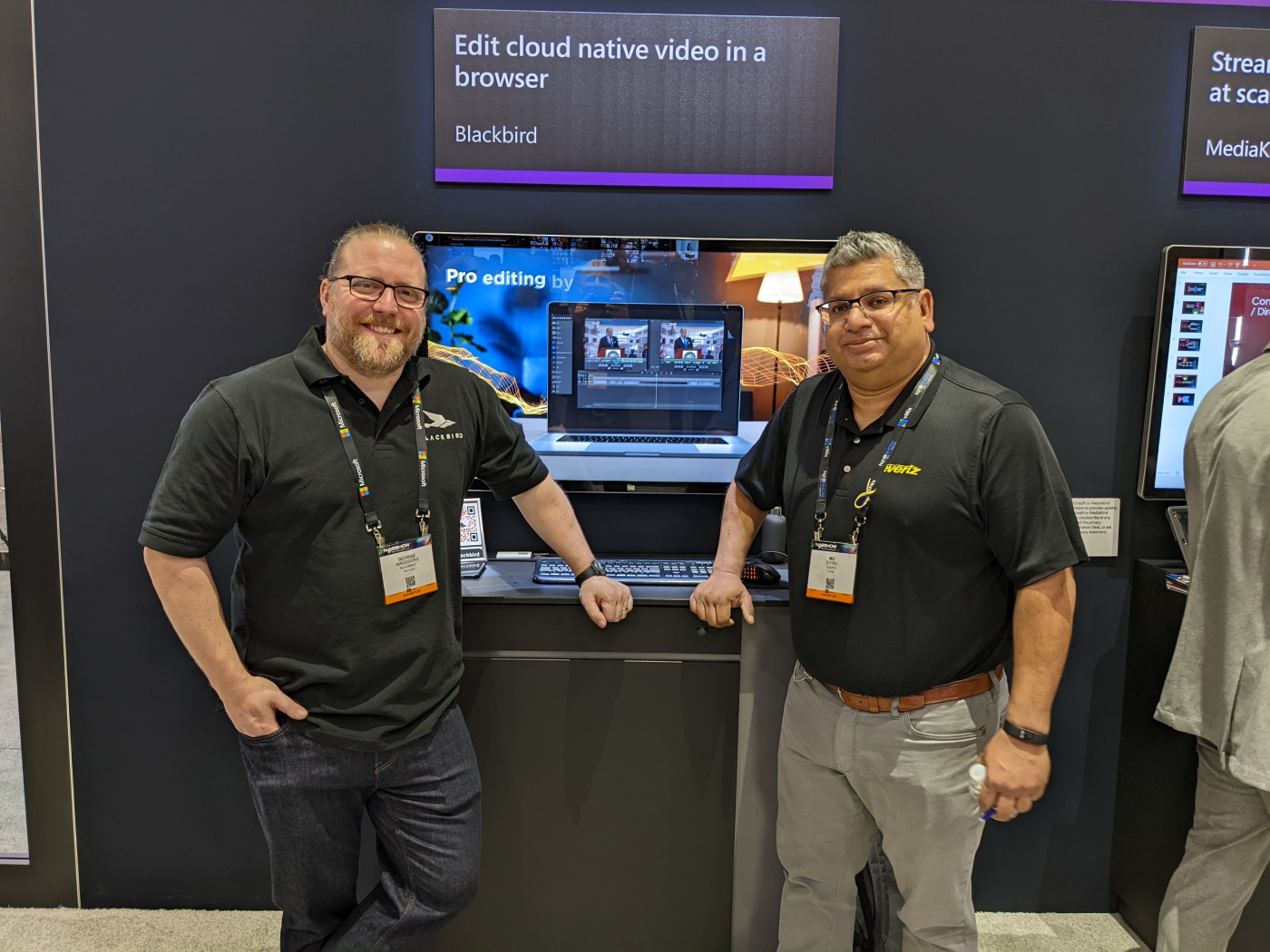 Lean, mean, cutting-edge machine
The drive to speed and efficiency was threaded throughout the conference. We're very proud that Blackbird was one of only four companies invited by Microsoft to share its NAB booth because of the cutting-edge tech innovation we provide.
We had the opportunity to demonstrate how easy it is for Blackbird to integrate and exchange media with any third-party system for lean, hyper efficient workflows.
For example, users of EVS's IPDirector content management suite can now seamlessly access Blackbird for live media content access, editing and manipulation – fuelling the fastest turnaround live workflows possible.
As all content workflows move to the cloud, a key message we picked up from Microsoft and AWS was the aim to standardize workflows in the cloud and render production islands a thing of the past. While allowing that each cloud provider has its own set of specialties for media such as AI tools, the goal is for workflows to be interchangeable across multi-clouds. This will finally free productions to scale internationally without fear of cloud vendor lock-in while gaining operational redundancy.
Blackbird, cloud-native and cloud agnostic, stands ready for the industry to catch up.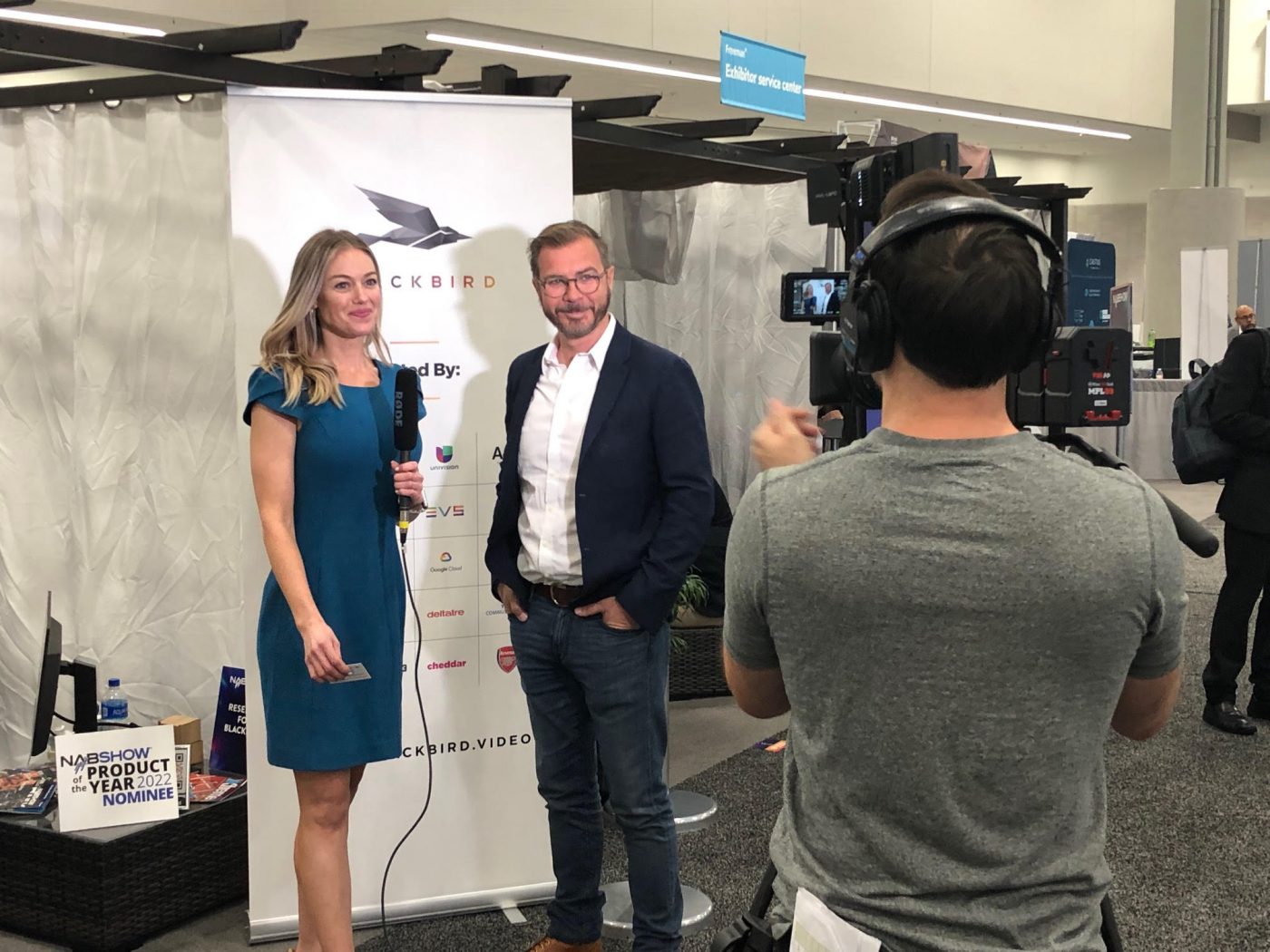 Greening of streaming
Conversations with customers, pressure from investors and customers has pushed sustainability rapidly up the list of priorities for video services. Consumer awareness about the impact of video production and streaming is increasing and broadcasters are more willing to choose environmentally friendly solutions. However, they also expect image quality to continue to rise. Squaring that circle is a conundrum which browser-based tools like Blackbird exist to solve.
A theatre presentation I made on the AWS stand about decarbonizing video production in the cloud was extremely well received. The narrative about the environment has changed in the US, even among audiences previously more closed to that kind of thinking.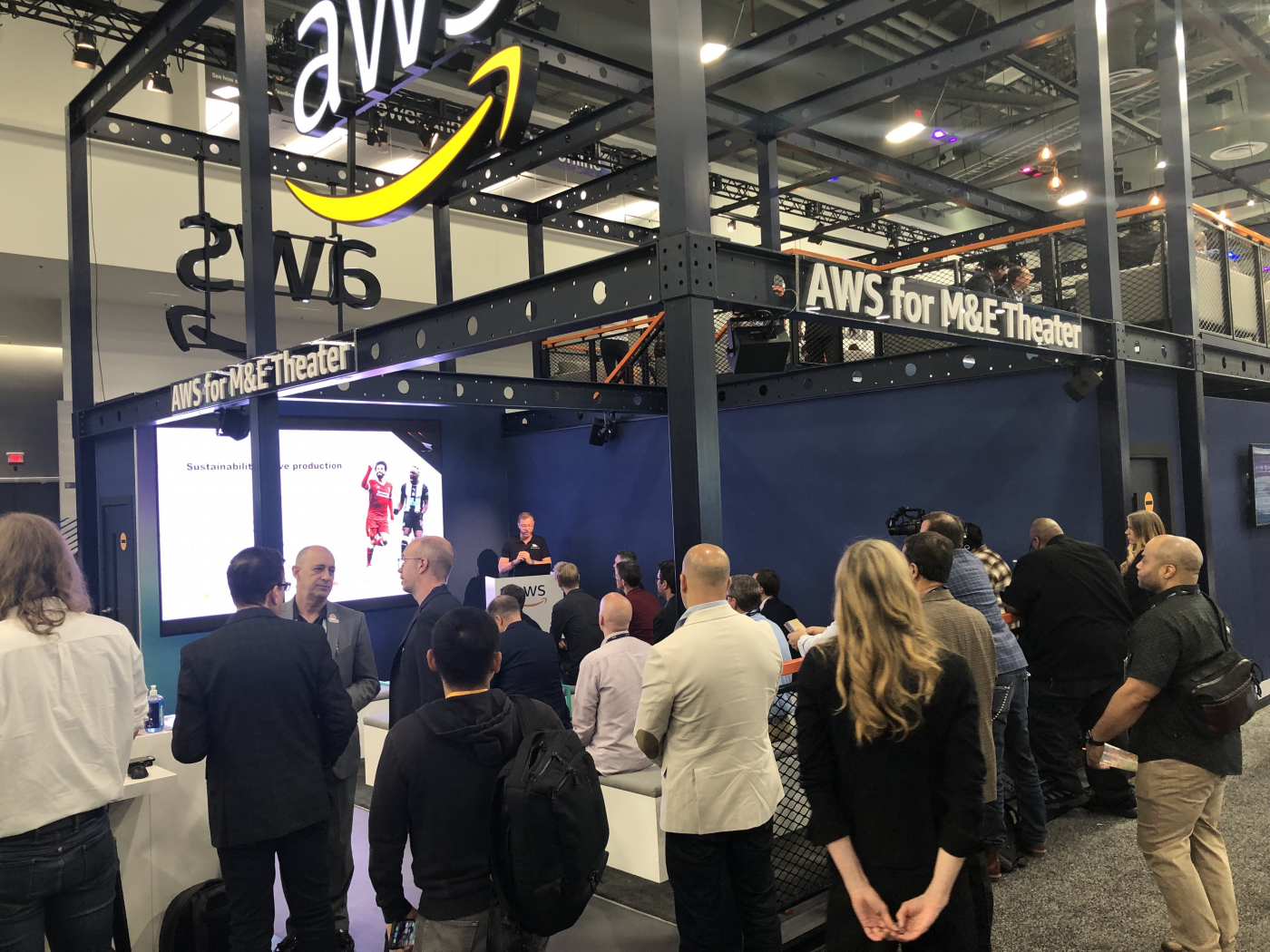 We can expect regulators to set CO2 requirements for streaming providers with quotas for the use of renewables and SLAs that cap energy to follow. A vendor's sustainability credentials are becoming a critical point of competitive differentiation. Indeed our white paper 'Video shouldn't cost the Earth' evidenced that Blackbird's efficient cloud native architecture reduced carbon emissions by up to 91% compared to cloud based and on-premise editing workflows.
The urgency of change is what struck us most at NAB. The video business has always been fast-paced but it has never been more dynamic or disruptive as it is now. Customers want supreme quality, hyper-efficiency, unlimited flexibility, rich media tool sets, continually faster speed to market and all this without a price tag on cost or carbon.
Blackbird delivers on this and so much more. Roll on IBC 2022!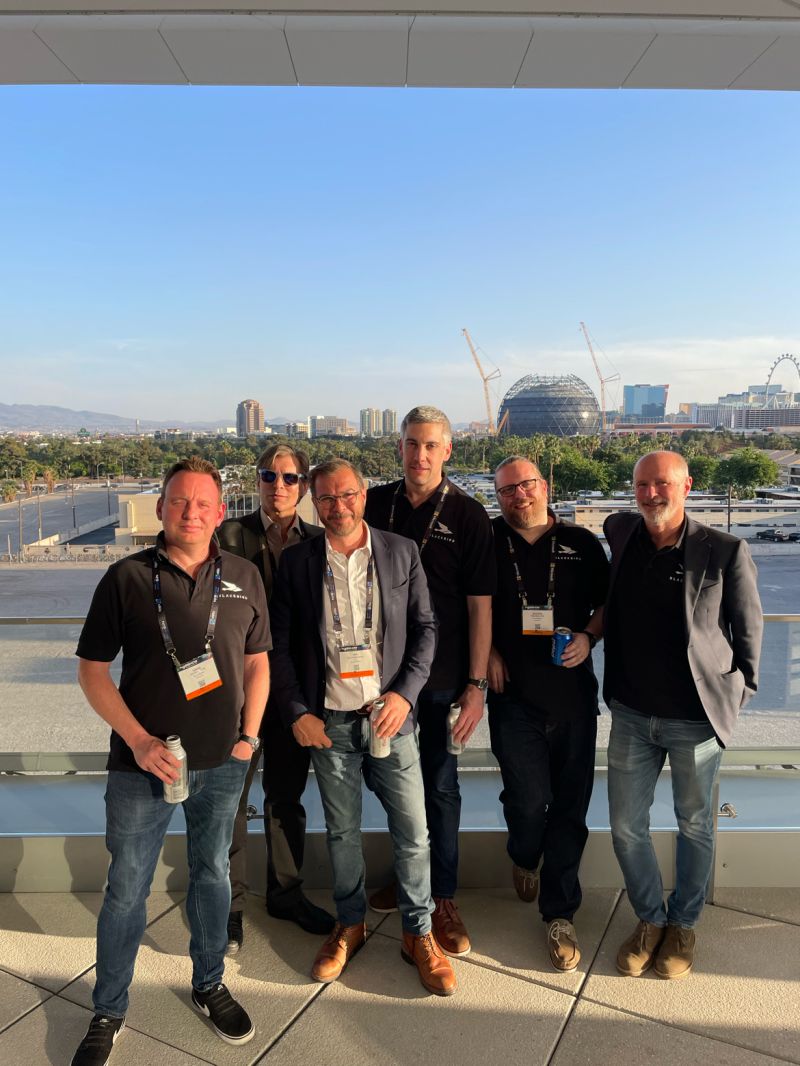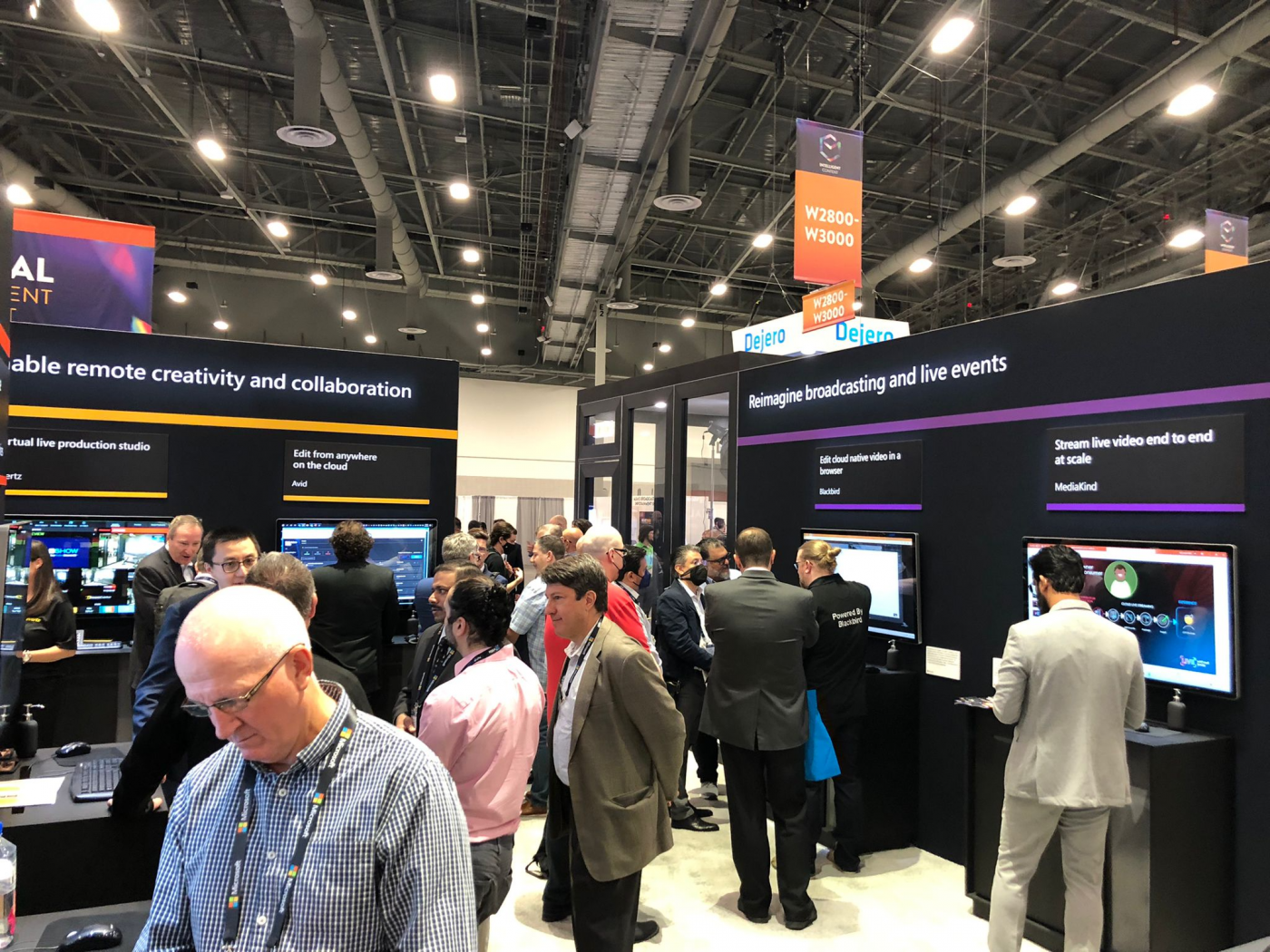 Blackbird is best-of-breed
Jon Hanford - Group CTO, Deltatre