NAB showed an industry invigorated by change
---
Posted: 03/05/2023
By Ian McDonough, CEO, Blackbird
It was great to be back at NAB Show among 65,000 peers and to experience an industry that is both invigorating and innovating. 
The show floor and conference was dominated by a whole host of exciting tech advances from AI-driven tools and Virtual Production to the widespread acceptance of cloud for every type of operation – but cutting across everything was the twin desire to further content creation efficiencies and to reduce the industry's carbon footprint.
Cost savings, delivering greater production output and value and a focus on sustainability are not mutually exclusive asks. Blackbird's entire product design is built around the significant speed, cost and carbon efficiencies and benefits of our cloud native, browser-based video editing and distribution platform – all of which we were delighted to demonstrate in Las Vegas.
It was a very productive show for Blackbird. We enjoyed a packed schedule of informative meetings with customers, prospects and partners on our booth.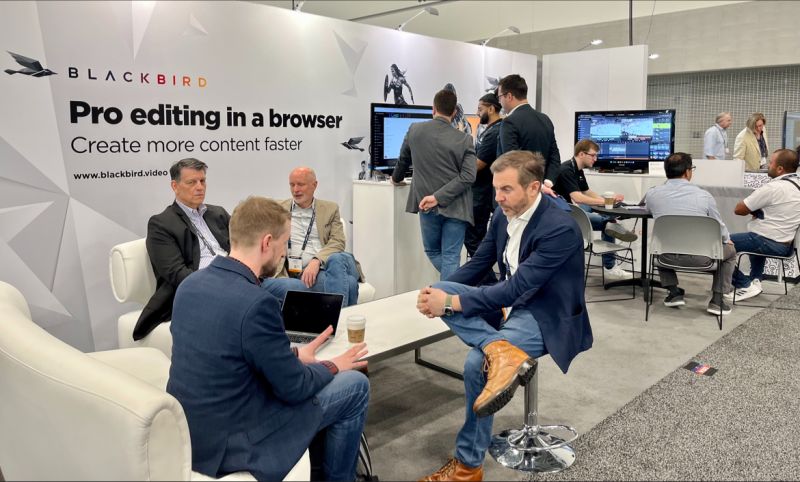 Blackbird running on Azure
We also had space on Microsoft's booth alongside their other chosen partners and were busy every day demonstrating Blackbird running on Azure.
Our companies share the same vision of providing organizations with significant cost and carbon efficient tools that accelerate content creation and distribution.
EVS in collaboration with Blackbird
EVS, another Blackbird partner, was proudly promoting IPD-VIA Create for the first time publicly at a trade show. IPD-VIA Create affords end users with a full editing suite embedded at its heart – offering all the same speed, efficiency and carbon reduction benefits that Blackbird customers enjoy.
This is a prime example of a leading third-party developer licensing our core Blackbird video technology to extend ultra-fast browser-based workflows and unbeatable benefits to customers.
It is also one of many reasons that Blackbird won a TV Tech Best of Show Award at NAB 2023.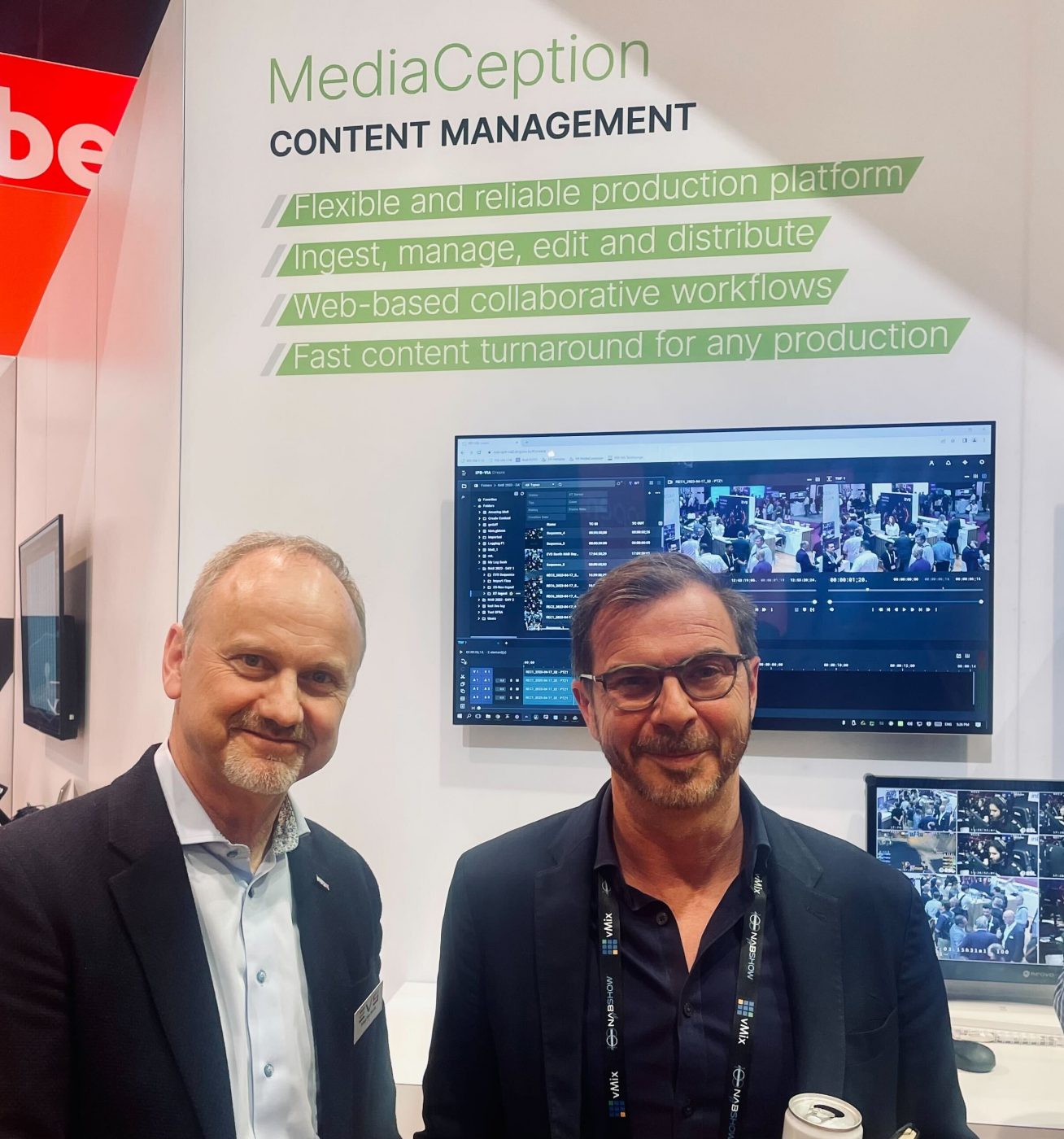 Blackbird embraces the creator
We're now focused on the development and launch of the next major evolution of Blackbird; a self-service collaborative video content creation and distribution platform for the global creator community and economy.
As our Chief Product Officer Sumit Rai explained recently, one of the seismic changes we've witnessed in recent years – supercharged during the pandemic – is the desire of people to collaborate seamlessly.
The experience of most users today is that they work on desktop tools in a very isolated manner then use different platforms to link projects with colleagues. The process of moving data and projects around is time consuming and convoluted.
We are taking all of our engineering and industry know-how combined with our IP to solve that with an affordable SaaS platform that is accessible to all content creators and organizations working with video.
We look forward to sharing more details when we can.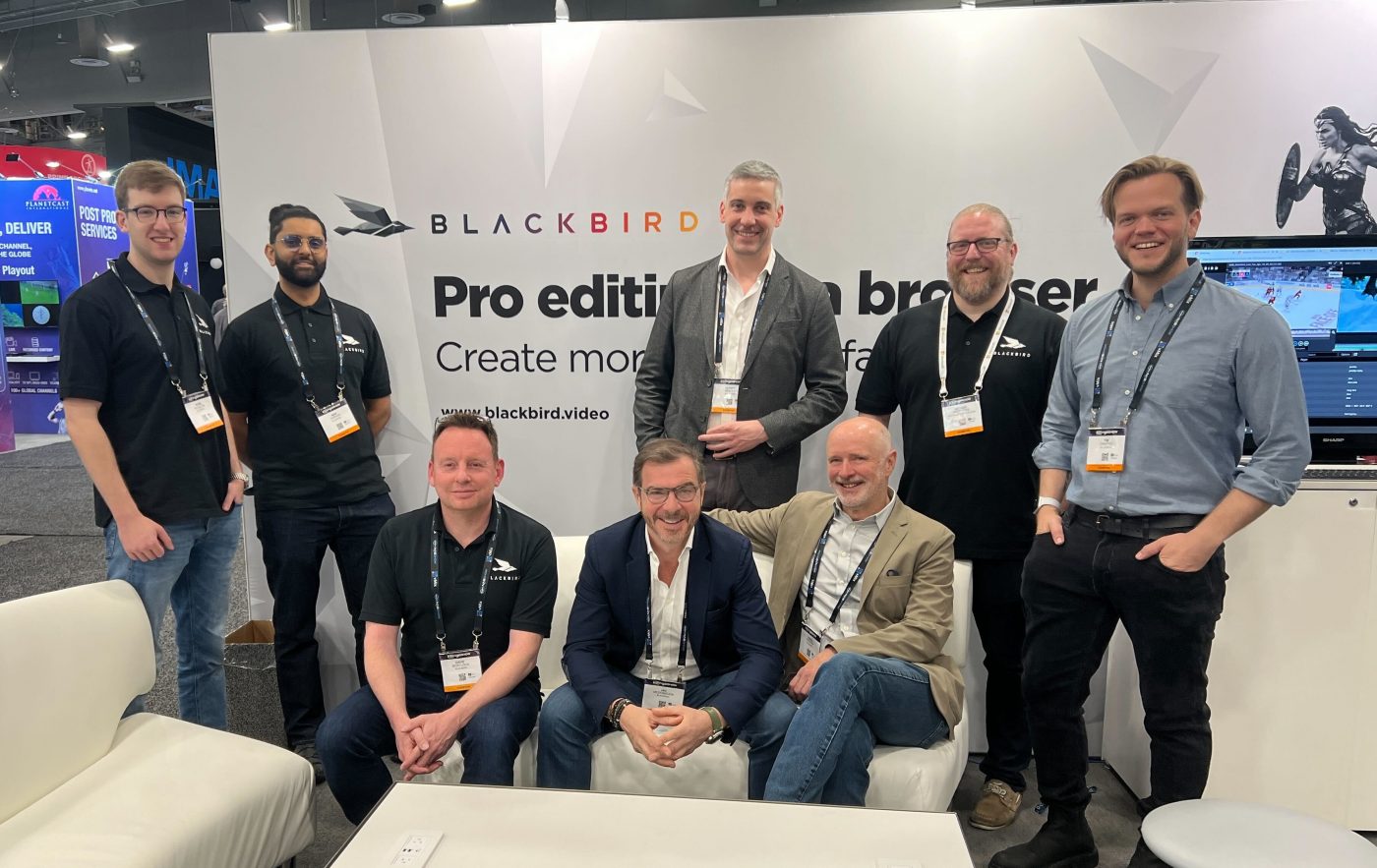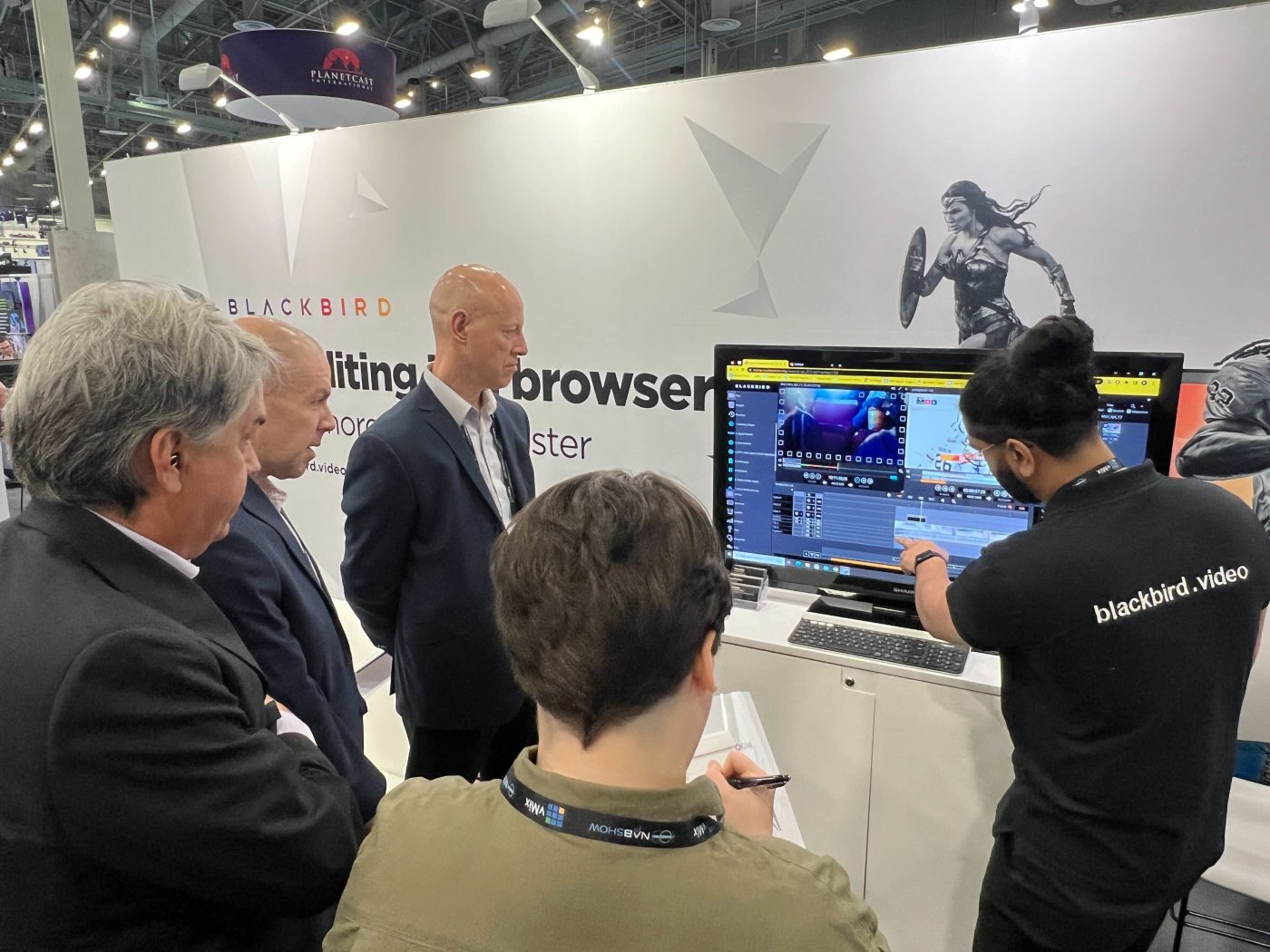 Blackbird is best-of-breed
Jon Hanford - Group CTO, Deltatre