Remote production puts media back in control
---
Posted: 05/05/2020
Covid-19 is leading to an irreversible shift in media technology investment, away from legacy and towards digital business models and workflows. That is the stark conclusion of a major report from the IABM which has tracked the impact of current events on the content supply chain.
Where media technology buyers were once inclined to take a 'wait-and-see' approach when investing in new technologies such as cloud and remote production, those risk preferences are shifting radically as a result of the global external shock.
The IABM reports a massive surge in investment in remote production (up 59.8%) as media companies prioritise technologies that allow remote working and production of content.
With conventional content production shut down worldwide, producers are turning full square to the new normal of efficient @home production.
"We are working on restarting things traditionally not done from home because it requires a significant amount of compute power and bandwidth to move raw encodes around," reveals Netflix, quoted in the report. "We're trying to figure out how can we get that operating out of people's houses."
News broadcasters too are "all of a sudden accelerating the use of compression codecs for remote production because we haven't got satellite vehicles sitting outside every reporter's house," according to Tom Griffiths, Director of Technology – Content Supply & Distribution, ITV.
Most buyers have told the IABM that, post-pandemic, they can't imagine things going back to the way they were before. But it's not just the vendors and their clients which will accelerate the digital transition. Consumers may also not go back to their old viewing habits post-lockdown. In particular, the report puts direct-to-consumer (DTC) at the centre of the digital transformation.
Far from slowing down as a result of the crisis, DTC represents the long-term focus of the media industry. The single goal is to get content out to consumers while optimising the experience at a time when demand exceeds supply. This has put interest for the scalable, flexible, cloud-based technology of Blackbird into overdrive.
Developed specifically for the browser, Blackbird delivers unbeatable speed, scalability and richness of editing features and video output. It dramatically reduces the need for uploading and downloading large files, enables lightning-fast video manipulation and manages distribution and syndication of broadcast quality content to OTT, web and digital platforms. These are just some of the reasons blue chip enterprises such as IMG, A+E Networks, Deltatre, TownNews and Eleven Sports rely on Blackbird day in, day out.
Service revenues linked to live production will suffer greatly from this crisis, according to the IABM, but those linked to optimising streaming consumption will see soaring demand.
It's clear that those media companies who emerge stronger from this situation are banishing legacy workflows, consigning hardware supply chain disruption to history and planning for the long term with cloud-based production technology.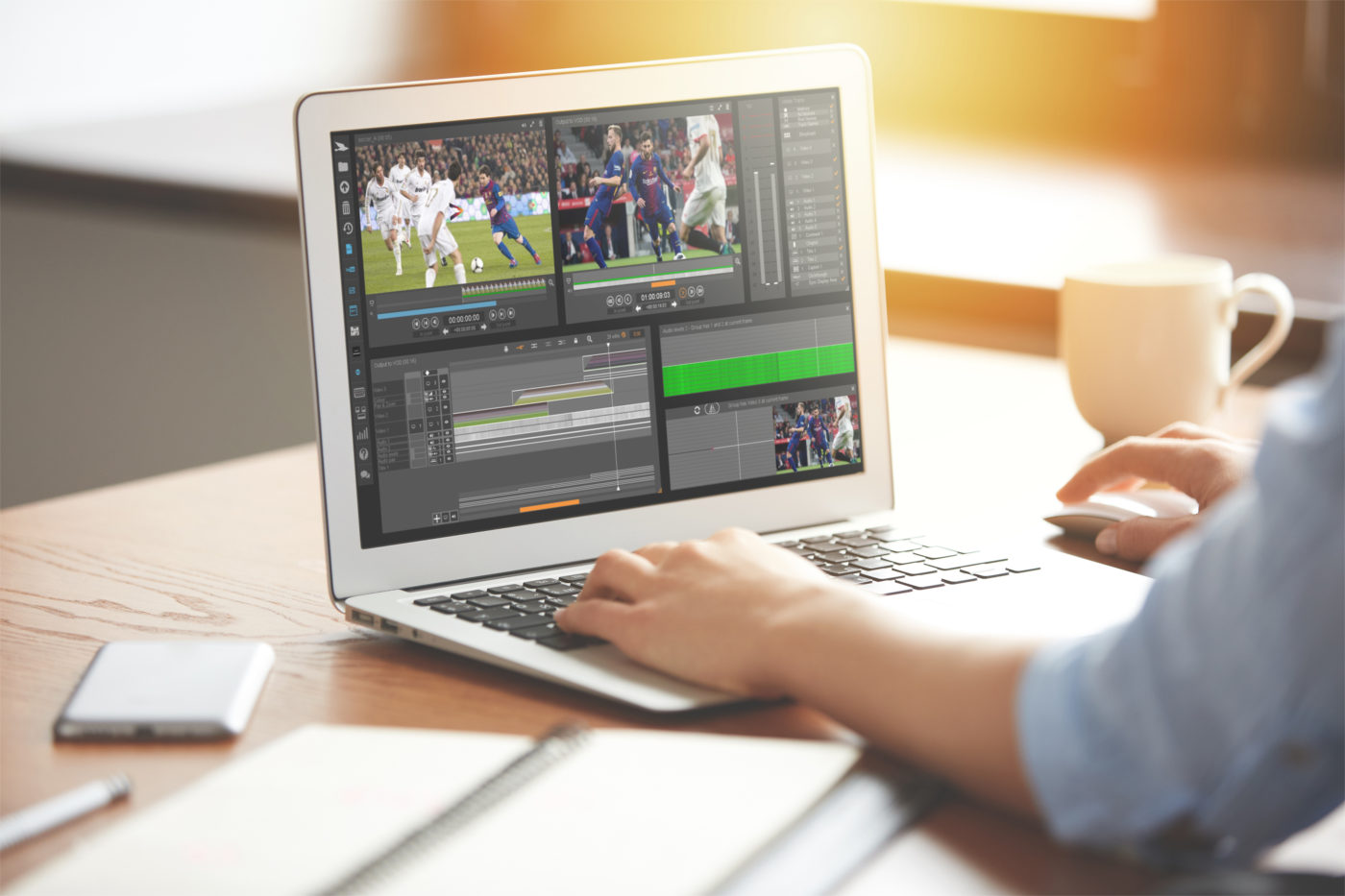 Blackbird is best-of-breed
Jon Hanford - Group CTO, Deltatre