Simplifying and speeding up the global digital supply chain
---
Posted: 12/09/2022
By Ian McDonough, CEO, Blackbird
As Netflix, Disney, Amazon and SVOD rivals expand into all quarters of the globe, the reversioning effort is one of sheer scale and staggering complexity.
It requires adapting the content for different languages and cultural compliance as well as the business of tailored packaging, cover art and marketing. Studio content is also destined for a multitude of platform and sales options such as SVOD, TVOD, AVOD/FAST.
Ideally the entire process would be automated. Today, for instance, a transcoder or AI engine goes some way to automating the chopping, packaging and redistributing of files.
But the workflow is not that simple.
The need to reduce time and cost when reversioning high volumes of content
There are regions where compliance requires the removal or altering of scenes to comply with local laws, regions where you have to change voiceover, captions and subtitles, regions where different advertising needs inserts or removed altogether.
This is specialist, complex and time-consuming to do. Important work too because failure to comply can result in breach of contract and termination from supplying a platform. Playing back a bad dub or poor-quality translation or an error in a subtitle can ruin hundreds of millions of dollars of investment in production.
Current AI engines cannot be relied on to complete the entire process end-to-end. Versioning will be reliant on human operators to make and confirm changes to content for years to come.
There are plenty of tools that can perform mass file creation. Transcoders will knock out files all day long. There are also craft editing systems to perform intricate file manipulation – but that is like using a sledgehammer to crack a nut. Do you really want to buy, install and maintain hardware in a suite then tie that asset up on essential but ultimately repetitive work by paying a craft editor? That makes no sense where there is a far better option at your fingertips.
Finally, a solution for simplifying and speeding up the process
Blackbird is the world's fastest, most powerful professional browser-based video editor. Fully featured for craft edits, Blackbird also provides rapid access to video content for the easy manipulation of files for publication to multiple devices and platforms.
You can remove nudity or swearing, change the marketing materials over, alter the credits, swap out subtitles, exchange the dub, trim for ad removal and markup for ad insertion. Blackbird has all the functionality you need at exactly the level you need them.
Instead of having to buy, install and maintain a big hardware-based suite you just open your web browser and everything you need to do to serve hundreds of services is available right in front of you on a basic machine.
The ability to execute the final file is not the only Blackbird benefit.
Blackbird will also provide a slice of code for every file. This code can be pushed downstream to transcode engines. Blackbird's open API connects into all your existing systems to streamline the digital supply chain and utilise the AI and metadata that already exists.
What's more, you can enable your operators to work from home. That's crucial for your ability to scale and flex with demand. Remote from home cloud native workflows powered by Blackbird streamline operational costs, require zero specialized equipment and contribute significantly to CSG targets.
With Blackbird you are not locking staff on site or in cramped quality control rooms. It is an ideal platform for editing, fabulous for creativity and it's also great for people who just need the right tools to get reversioning jobs done really efficiently.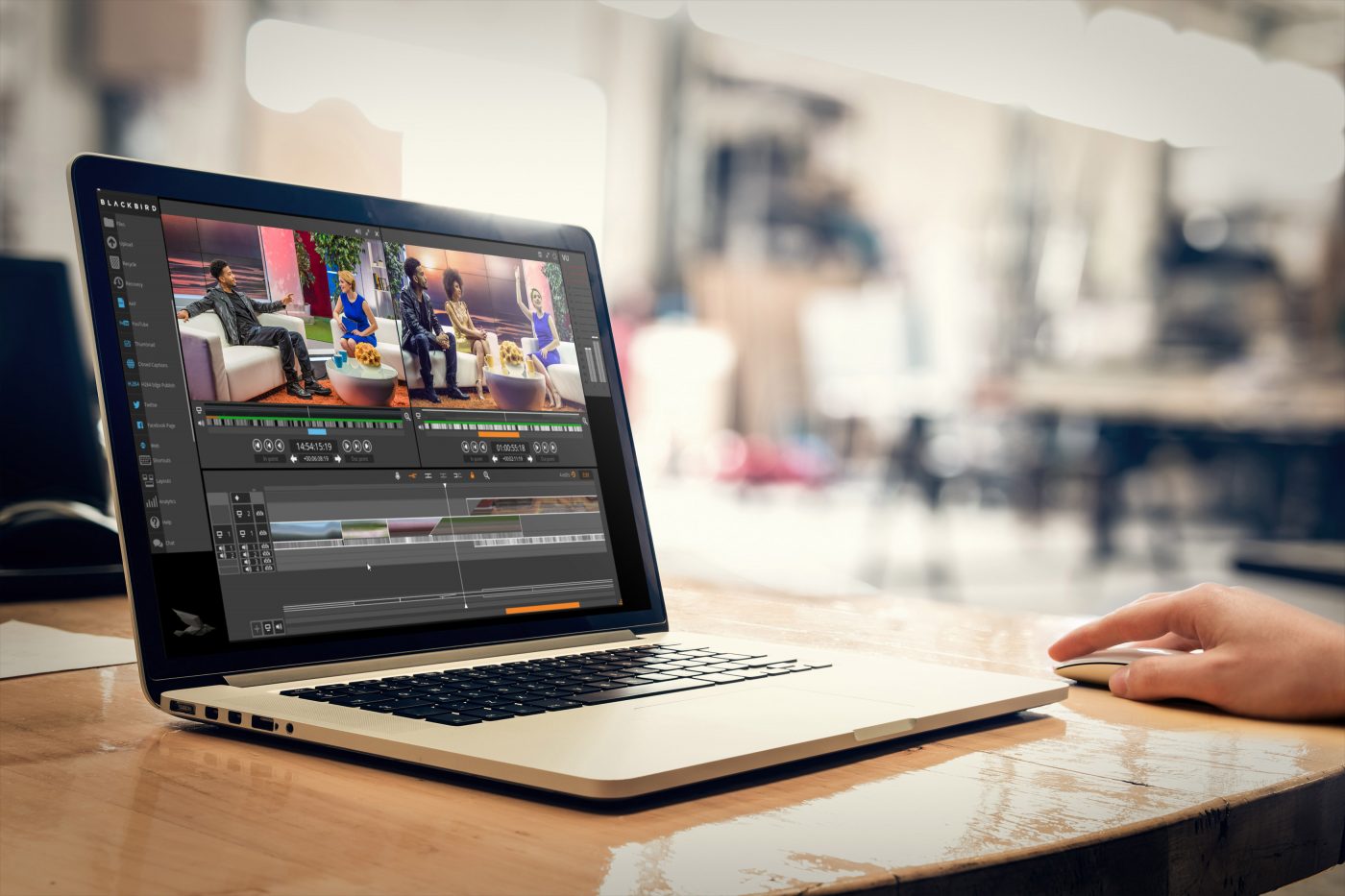 Blackbird is best-of-breed
Jon Hanford - Group CTO, Deltatre