SVG Sit-Down: As Forbidden Technologies Repositions Under Blackbird Brand, CEO Ian McDonough Discusses Strategy
---
The following is an interview that Forbidden Technologies' CEO, Ian McDonough, gave to SVG before NAB in April 2018:
For Ian McDonough, who has been CEO of Forbidden Technologies for six months, NAB 2018 will mark a major turning point. Appearing officially under the Blackbird brand, the company will emphasize the Blackbird video codec, which has largely powered its success for nearly two decades, as its key point of differentiation.
SVG sat down with McDonough in advance of the show to discuss why the company has opted to rebrand at this time, what the move will mean for its technology portfolio (especially its widely used Forscene cloud editing platform) and customers, how he evaluates his first six months as CEO, and what he plans for the future.
First of all, why is the company rebranding?
I look at it more as a brand elevation than a rebrand. Blackbird has very much been a part of our DNA since the start, as the engine that has powered everything else that we've done. It's truly our point of differentiation. [Company founder] Stephen Streater had a vision 15 years ago to transport video in a very fast, lightweight, high-quality way around the world at low bandwidth, and he built a toolset around that concept. So [the Blackbird video codec] has very much been at the heart of what we've done since the start. The toolset that Forscene has is very rich, and we are incorporating the Forscene toolset within our Blackbird platform, but Blackbird is the point of differentiation and separates us from everybody else.
How will this rebrand change your technology portfolio and market offerings?
Along with Stephen and a number of other colleagues, we recognized that Blackbird can exist not just as an editing solution but as a solution within the infrastructure of companies to provide fluidity, visibility, metadata exchange, graphics, closed-captioning addition, editing, and clipping. It can do a lot of different things to manipulate and provide accessibility to video content more than purely a Forscene editing platform. It was that emphasis on infrastructure that led us to think about our point of differentiation over other editing and clipping solutions. That's why we've taken this moment to [reposition the business] under Blackbird.
Will the Forscene brand remain, and how will that editing platform be affected by this transition?
Forscene will be subsumed into the Blackbird platform. We have no intention in the long run of having Forscene as a brand, but, obviously, it's going be a transitional period, so no one will feel blindsided.
What were your primary goals when you first took on the role of CEO, and have you accomplished those goals in your first six months at the helm?
One of my near-term goals was to hugely increase our addressable markets, and we've done that with a big emphasis on the U.S. and North American markets. We now have a sales resource on the ground in Los Angeles, and we also have the Nashville-based reseller Bridge Digital on board. I see the North American market as being very attractive not just in terms of its size but also in terms of its complexity and its willingness to adopt and to embrace new ways of working. There are a lot of local sports networks and news networks, as well as lots of emerging publishers for social media and digital that don't have lots of legacy hardware from previous generations of full editing suites. We look at those emerging publishers as being greenfield sites for us, where Blackbird is not just enhancement but an end-to-end solution.
What can we expect from Blackbird at NAB 2018 in terms of announcements and new products?
We're going to be launching a new product, Blackbird Ascent, which is our entry-level clipping solution. It's an easier interface for not only professionals but also non-professional editors to use. Now production people, reporters, marketers, researchers, or other people in the office that aren't trained as editors can start to clip and publish work directly to social media or other outlets. That will be coupled with our full suite, known as Blackbird Forte.
We've also been working on something that we call Blackbird Edge, which means that [users] can now create the Blackbird proxy directly from a Mac with no additional hardware onsite.
You also just announced that Blackbird editor can now run in a standard JavaScript-enabled web browser. How does this benefit users, and what does it mean for the market?
The translation of our platform into JavaScript means that the platform can be accessed and used directly from any browser without the need to download Java. This means we are much more customer-friendly and increases our addressable market enormously.
What are you looking forward to over the next six to 12 months, and what are your goals for Blackbird?
From a technology perspective, everything is very much built around the Blackbird codec, which is being continually evolved. We're currently in Blackbird 9, which is twice as powerful effectively as Blackbird 8. We are always working on the future iterations of that codec, but we're also looking at how we can evolve our product suite around that so that we can not only have the full edit solution that we have under Blackbird Forte but also add artificial intelligence, richer graphics, and timed metadata exchange — all those tools that are so necessary today in live sports and live news editing and clipping.
In terms of the next steps from a [business perspective], we see that the U.S. addressable market is huge compared with the previous markets we've worked in, really the production and postproduction houses of London. So we're very excited to move much more into live sports, digital broadcasts, and OTT.
We're also very excited to move more into esports. We just inked a deal with our next esports customer, a Las Vegas-based esports arena. This is in addition to Gfinity Arena in London. One thing we've got in terms of the esports model is, we can operate as well at 60 frames a second, which is one of the differentiating factors. Esports is all about video. It's all about how it's viewed on video. That's why Blackbird is so well-liked in that area, so appreciated.
We are also looking to more into news. News is an area where there's lots of opportunity for us to try to introduce new ideas. The new channel model is morphing almost on a daily basis, and solutions that are fast-paced, light-footprint, very responsive tools based in the cloud are, I think, very exciting to that group of clients.
Note: This interview has been edited for length and clarity.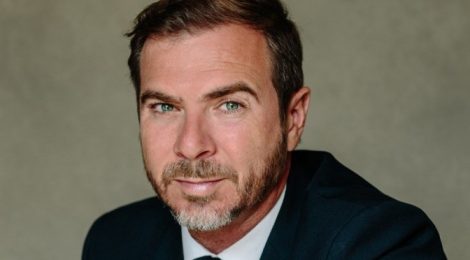 Blackbird is best-of-breed
Jon Hanford - Group CTO, Deltatre