When it comes to editing video, no-one wants a bandwidth hog
---
Posted: 15/04/2020
Since #WorkingFromHome has become the norm, the internet's capacity to accommodate a sudden and sustained shift in demand is being stress tested. To be precise, it is residential fixed-lines which are under pressure as never before as we stream more daytime videos of live fitness training and children's activities to the TV.
The streaming media giants are doing their bit for the common good. Netflix is dialling down the quality of its video by 25 percent in Europe for the next month to reduce the strain on the Web. Alphabet has followed suit by tuning all YouTube videos to SD – not just in Europe but worldwide.
Between them, they account for a fifth of all traffic that passes over the internet. According to Sandvine's Global Internet Phenomenon Report, Netflix accounted for 12.6 percent of all internet traffic in 2019 with YouTube close behind on 8.7 percent.
In figures updated just recently, the coronavirus outbreak has actually pushed YouTube past Netflix, sometimes by nearly double the volume.
The reason? Where normal consumption of YouTube is divided between mobile networks, work, or school networks, and random WiFi hotspots, this time it is all centred on the home.
As the report author neatly observes, rather than being distributed among many different locations, users are concentrated on a single network – it is equivalent to all highways but one being closed, and all traffic being routed through that street.
Netflix recommends a minimum connection speed of 25 Mbits/sec if you wish to watch its highest quality. In response to current circumstances it has effectively turned off its 4K UHD stream. Most of us won't notice the difference.
Likewise, when videoconferencing is to maintain office communications most employers and staff are just happy to connect. Clearing the background of any incriminating detail is of more concern than video quality provided buffering doesn't impede communication.
If your business continuity is video however, then any reduction in standards can be crippling. Some cloud editing technologies require upwards of 50 Mbits/sec. Who has that piped into their home at the best of times, let alone with the competing demands of the rest of the family, the neighbourhood, and beyond?
Here's where Blackbird scores. Its ultra-efficient codec converts your full resolution media into a lightweight proxy, streaming content to remote users securely over the internet at just 2 Mbits/sec. Full resolution content remains on servers where ever you want it, while content can be logged, clipped, edited, captioned and published very easily and quickly – all from Blackbird's web platform by users, wherever they are.
Since the Blackbird technology was originally conceived for the future of video over the internet, it's no wonder it is light years ahead of the crowd. Customers including Deltatre, IMG, A+E Networks and the US Department of State have never experienced any latency with Blackbird because it has been super optimised for the cloud from day one.
To reiterate, this is all possible now on bandwidth as low as 2Mb/s.
Why get a bandwidth hog when you can fly with Blackbird?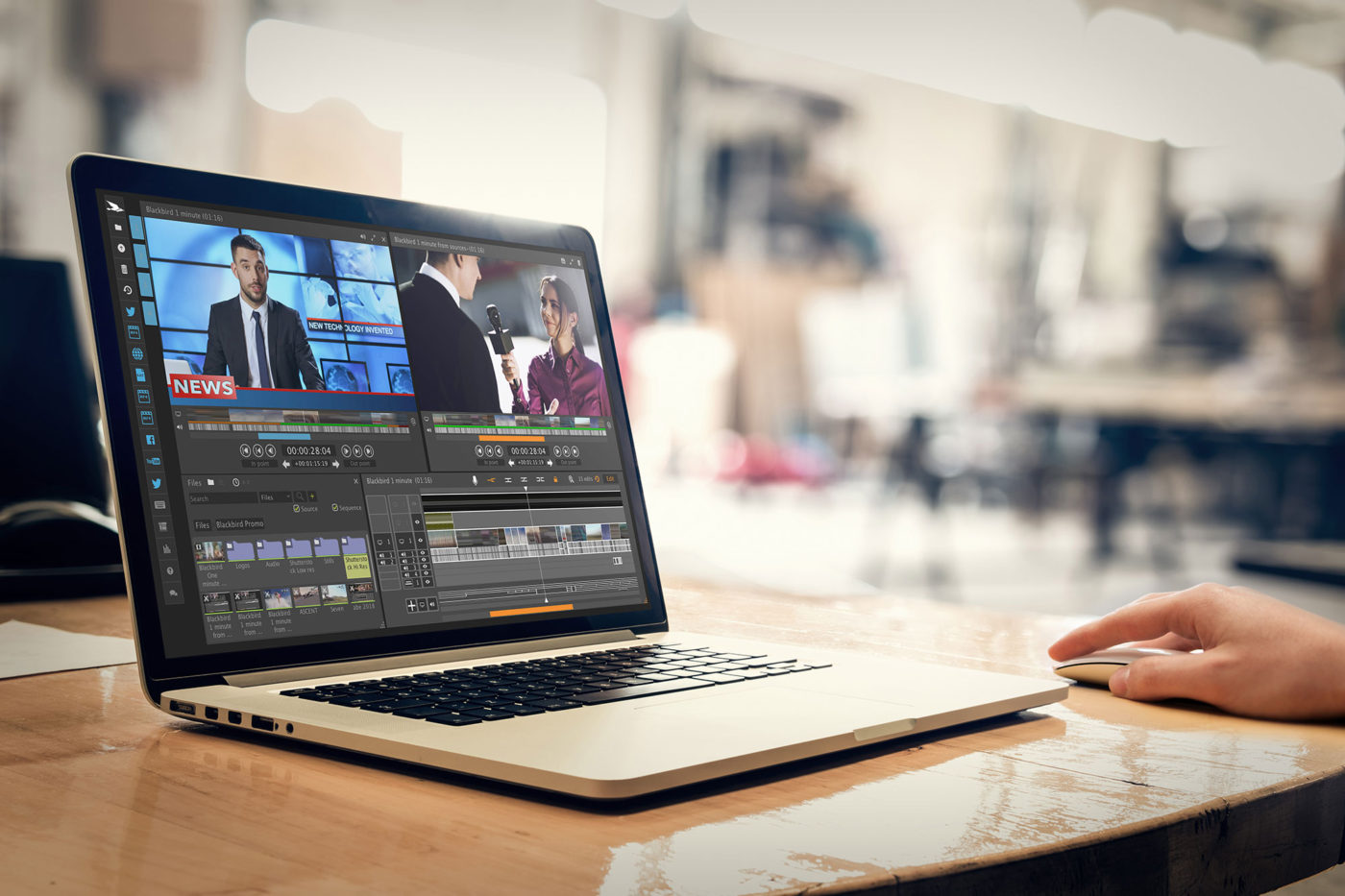 Blackbird is best-of-breed
Jon Hanford - Group CTO, Deltatre