Product updates: 10th January 2023
---
Posted: 11/01/2023
The latest upgrade to the Blackbird platform was released in January 2023. This includes some notable features that extend Blackbird workflows.
Blackbird Edge: Native AWS S3 API file scan
Edge has supported S3 ingest for a number of years, however this optimization and enhancement allows for greater filtering possibilities to limit the number of items being processed and ingested to the editor accounts. This also now supports incremental scans and ingest from specific dates for customers that may have large existing repositories of media that may not need older content to be available for users.
Blackbird editor
The Blackbird editor has been enhanced with the ability to publish from a complete piece of video/audio content with no editing or selections. This is highly valuable in workflows where a conversion of an original clip may be required for workflows such as external transcription. Please contact support to enable this feature if required.
Burnt in timecode
Improvements to now support this feature inclusive of speed adjustments on source media.
Blur optimization
Some performance improvements on this existing feature have been implemented.
Edit multiple publish buttons simultaneously
This adds the ability to multi select publish button configurations and any common properties be updated in bulk (e.g. S3 access key / secret key for clients performing operational key rotation, or to set all H264 profiles to the same resolution/bitrate for uniform exports).
Blackbird Editor diagnostic link
Users can now be granted access to the connection performance test utility from a link within the Blackbird editor. This assists for diagnosing client side internet performance issues.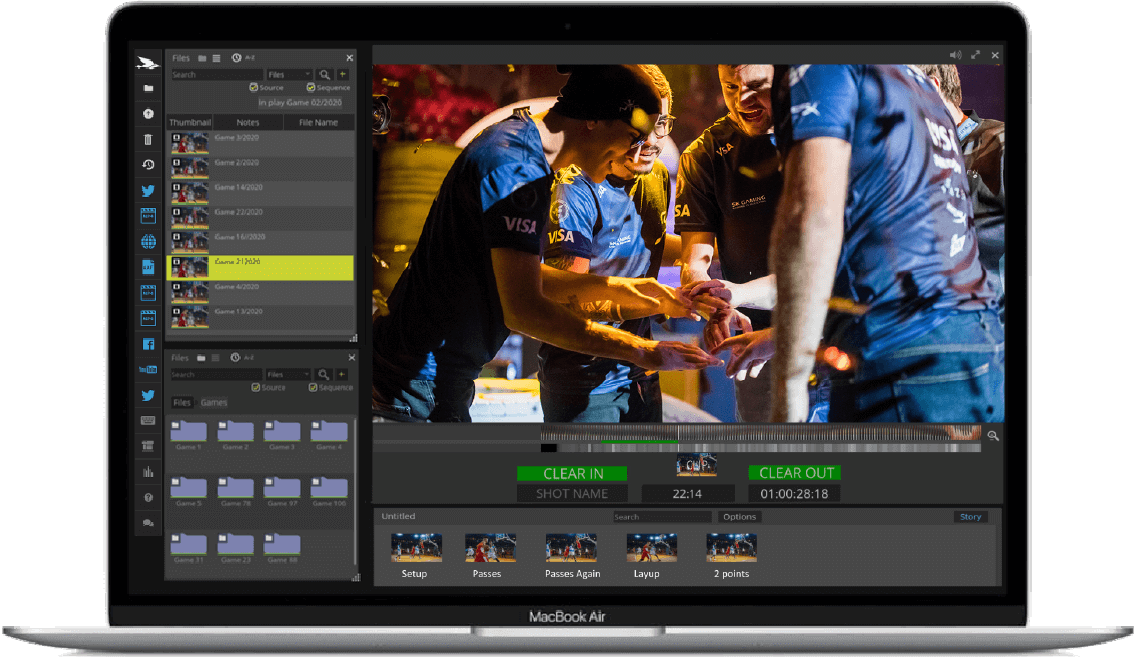 Blackbird is best-of-breed
Jon Hanford - Group CTO, Deltatre